A Weekend of Global Health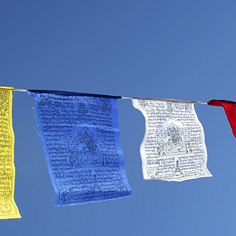 Students, faculty and staff in Pittsburgh will go global at the 16th Annual International Festival, Nov. 2-4, 2006. This year's theme, "Body, Mind and Spirit: Prescriptions for Global Health," will be explored in workshops, lectures, discussions and performances held at the University Center.
"The theme of this years' International Festival really encompasses a multi-faceted approach to global health," said Sunaina Menawat, a student who helped coordinate the festival with the Division of Student Affairs. "We take a look at medicine, healing, spirit, cultural approaches to health care and new technologies that will promote advancement in health care around the world. Furthermore, student experiences in global health and possible career choices are highlighted."
Events include:
a keynote lecture and lunch by Dr. Richard Heinzl, founder of Doctors Without Borders in North America, who will discuss his work with international humanitarian aid;
a student cultural food fair;
workshops on a range of subjects, including acupuncture, Aikido and Afro-Caribbean dance;
a study abroad fair;
a performance by the multiphonic singers of the Tibetan Drepung Loseling Monastery;
an international bazaar and marketplace;
discussions on health care disparities across cultural lines, global diabetes concerns, refuge health and reproductive rights; and much more.
"International Festival is such an exciting time of year for our campus community," said Emily Half, coordinator of the International Festival. "Students, faculty, staff and community members are able to come together in celebration and in education around an important global issue.  The festival truly establishes common ground amongst participants while being highly entertaining and engaging."
Related Links: Office of International Education  |  The Global University
---