Expanding IT Research, Education Overseas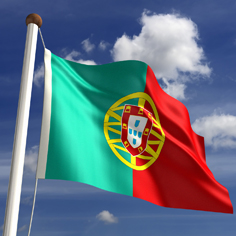 The Portuguese government and Carnegie Mellon have joined forces to expand research and education in the area of information and communication technologies.
"The duty of a responsible government with a look toward the future is undoubtedly to foster scientific and technological skills and to recognize the essential role of research and development activities," said Portuguese Prime Minister Jose Socrates.
Professors, researchers and students from six Carnegie Mellon colleges, eight departments and six research centers and institutes at the university will collaborate with a large number of Portuguese research and education institutions. Participants in the project also include a number of Portuguese technology-based companies.
Teams will focus on information processing and networking, including applications to critical infrastructures and risk assessment, and the corresponding areas of applied mathematics, technology, innovation and policy.
The collaboration will result in the creation of a joint Information and Communication Technologies Institute (ICTI).
With initial participation from about 40 members of the Carnegie Mellon faculty, the Carnegie Mellon-Portugal Program and the ICTI will have a research and education component.
Students graduating from master's or doctoral programs sponsored by the government of Portugal will have earned not one, but two degrees — one from Carnegie Mellon and the second from its Portuguese partner. Students are expected to be enrolled in time to start classes in the fall of 2007. 
Related Links: More  |  Portuguese Government Resources
---