Project GreenLight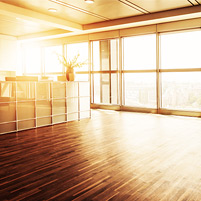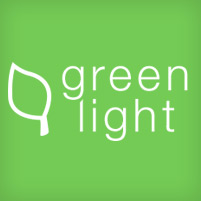 Raise your hand if — at home, work or school — you typically find yourself in a room with a window and the lights on.

Since most artificial lights are designed to light a room completely on their own, it's not exactly energy efficient at the times when natural light is available.

To solve this problem — and save energy and money — four Carnegie Mellon University Information Systems students developed GreenLight. GreenLight is a wireless, green energy lighting system that is unlike any commercial product available.

"When we were brainstorming projects to work on, we knew that we wanted to do something useful," said Mike Ferraco, a senior in the Dietrich College of Humanities and Social Sciences' Information Systems Program. Ferraco worked on the project for the past two years with classmates Dillon Grove, Nathan Hahn and Jon Miller.

They created two separate hardware components and a web application that work together as a system to calculate the total amount of light a room is receiving. The system then automatically adjusts the artificial light accordingly.

"A sensor sits on a desk and reads the lighting in a room and sends the total light calculation to another sensor," explained Grove. This sensor then either dims or brightens the artificial lights.

GreenLight's main advantage over any of the few applications on the market is that it's wireless and can work off of any existing WiFi network.

"It costs less money to install and it can easily be retrofitted into older buildings," Grove said.

Larry Heimann, teaching professor of information systems who advised the students, is excited about the project's potential.

"It's a really interesting idea that saves both money and energy," Heimann said. "The students have worked really hard building the prototype to demonstrate that it is viable."

The student group recently presented their project during President Suresh's inauguration celebration and at the annual Information Systems Senior Project Fair.

"A lot of people who saw it are really interested. We are looking to pilot it further on campus — which is a perfect fit because Carnegie Mellon is committed to environmental sustainability and this is an environmental friendly solution made by CMU students."

The project's web application makes it simple to track energy use and savings. It also computes the energy savings into dollar savings. Based on tests so far, Heimann estimates that installing and using GreenLight will pay for itself in one year.

"GreenLight is a nice combination of hardware and software being used to solve a problem. I think there could be a startup in the students' future," Heimann said.
Related Links: Dietrich College of Humanities & Social Sciences | GreenLight website
---