Traveling Scot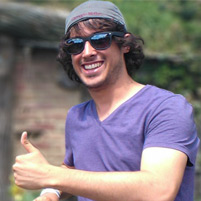 Bryan Spencer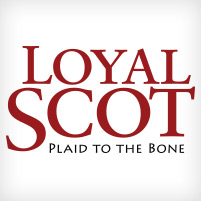 While growing up around the globe, Bryan Spencer (E'12) developed two passions: science and the arts. Carnegie Mellon University's interdisciplinary culture was "the perfect place" for him as an undergraduate.

Now he's working to make sure others enjoy the same opportunity.

Active and involved as a student, Spencer knew he'd be a Loyal Scot from the moment he graduated.

The Loyal Scot program recognizes alumni and students who show their pride not only by making gifts annually, but also through their involvement with CMU, participating in events and activities each year.

"I bled plaid the second I walked onto campus as a freshman — just ask my resident assistant — and I want everyone to have the wonderful experience I did, or even better," he said. "It was easy for me to become passionate about the Loyal Scot program because that's essentially what it's about."

A chemical engineering major, Spencer's fascination with science began when he was a child, watching taped episodes of "Bill Nye the Science Guy." In the West African Sahara Desert where his family was living, the VHS tapes were welcome entertainment, and Spencer loved the mix of science and showmanship.

His father was employed by ExxonMobil, and while based in Houston, the family spent most of Spencer's childhood overseas, living in China, Niger, Indonesia and Qatar.

As a high school student in Doha, Spencer enjoyed a presentation given by a CMU drama professor, who was visiting the local Carnegie Mellon campus in Education City, as well as a telecast Pittsburgh performance. Excited by the opportunities provided by the university, he applied and enrolled in Pittsburgh.

"I was particularly interested in the chemical engineering program," Spencer said. "I also wanted to live in the States for a bit and see the seasons change again!"

During his undergraduate years, Spencer was "heavily involved" with the Office of Alumni Relations, and served as a Highland Ambassador and a student representative on the Alumni Association Board. As an active Sigma Phi Epsilon fraternity member, he experienced the power of the CMU network.

"The older members in my fraternity gave me valuable advice and help," Spencer said. "My fraternity brother had interned for Schlumberger the year before I applied and helped me to get my internship with the company and, thus, to where I am today."

'Where' is living out an adventure as a field engineer with Schlumberger in Roma, Australia, beginning the production process on client water wells in the outback — with explosives. The firm is one of the world's largest oilfield services companies.

But wherever his travels take him, Spencer is committed to staying connected to his alma mater. He even made it back for Carnival.

"Staying involved means I help make the institution that gave me such a great experience even better, even if it's as simple as mentioning a university event or spreading awareness of buggy around the world," Spencer explained. "And giving back with my support means that I can help make this place better for others — and show my pride."

He laughed, "I get more comments than you would think from my 'Got My Kilt On' sticker."

And CMU continues to give back to Spencer. He recently was assigned a project generally given to more experienced Schlumberger team members because of the strong skill set he acquired at CMU.

"The best experiences I got from CMU came from the organizations that I was involved in, and I have many to thank," he noted. "Doing so many exciting things all at once really helped me develop my organization and planning skills."

There is, however, one time when those skills don't kick in.

"I just get so excited when I talk about CMU," Spencer exclaimed. "It's hard to keep my comments organized!"




Are you a Loyal Scot? The college or school with the highest percentage of Loyal Scot alumni by June 30 wins the 2012-2013 Loyal Scot College Challenge with a $100,000 endowed student support fund! Get involved and make your gift today. Every dollar counts!
Related Links: Make a gift | Loyal Scot Challenge | Loyal Scot homepage | Alumni Association
---