Constructing Cooperation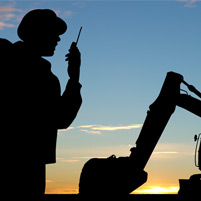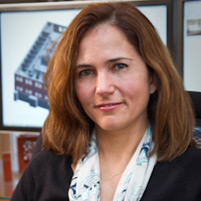 Burcu Akinci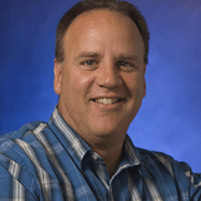 Lucio Soibelman
U.S. construction engineers work with colleagues in Israel, Brazil and Turkey to develop a client proposal, tackling the challenges of an international project. Company employees? They're actually Carnegie Mellon University students, gaining valuable understanding and essential professional skills in the International Collaborative Construction Management course.

Created by Civil & Environmental Engineering professor Burcu Akinci and adjunct professor Lucio Soibelman, the course was designed to recognize the industry need for globally savvy engineers and focuses on the cultural aspects of international construction.

"Lucio Soibelman and I have both had first-hand experience on how challenging it is to execute international construction projects within which multicultural teams work together," said Akinci, a native of Turkey. Soibelman hails from Brazil.

The two reached out to faculty at Turkey's Middle East Technical University, Israel's Technion Israel Institute of Technology and Brazil's Universidade Federal do Rio Grande do Sul and developed a unique and practical program.

Meant to simulate real-world experience, the course mimics a business undertaking. The 'client' is a faculty member/mentor who presents the students with a project to be built in one of the countries. In small, trans-global teams, the students formulate their preferred option, considering aspects that include relevant regulations, material availability and even weather.

"The students explore and make decisions regarding trade-offs between cost, schedule and risk within each country and amongst different countries," explained Akinci. "They enjoy the project-based nature of the course, which simulates a real-life setting, and the freedom to experiment with different strategies in working within and managing multicultural teams."

Beyond the design challenges are logistical and cultural issues. The students — undergraduate and graduate, from engineering and architecture — learn to navigate conflicting time zones, vacations, languages, cultural norms and more.

Akinci notes one recurring example associated with daylight-saving time-type time changes. Although almost every country chooses differing dates, students invariably assume their group-mates have switched along with them, impacting meetings and sometimes tempers. And differing cultures can employ different perceptions of time itself.

"Collaborating internationally can be stressful, but it also teaches the students a very strong lesson — you can't enforce rules in a culture that doesn't live by them," observed Akinci. "They recount how much they learned about collaboration and cooperation in such diverse team settings."

And lessons learned are lasting. Alumni have relayed that they regularly apply lessons from the course to jobs, and many have stayed in touch with international teammates.

Akinci stresses how the CMU environment helped her to realize her goal.

"Carnegie Mellon's commitment to globalizing education and fostering a culture of entrepreneurship combined with its strong support for creative ideas enabled this course to become a reality," she said.

International Collaborative Construction Management (course #12610) is offered in the spring semester on the Pittsburgh campus.
Related Links: College of Engineering | Civil & Environmental Engineering | College of Fine Arts | School of Architecture
---