All Bets Are Off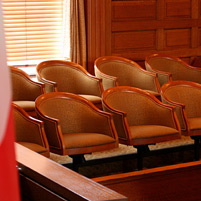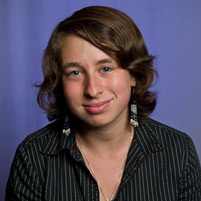 It seemed an unlikely thesis topic for a lighting design major — studying  causation questions in legal settings.
But that's exactly what graduating senior Kendra Albert took on, with full backing from her professors.
"I was lucky enough to take Professor Richard Scheines's Causation, Law and Social Policy class  as a junior, and he turned me on to it," she said. "And even though he was on sabbatical during my senior year, he kindly agreed to advise me from California by phone and email."
Through the bachelor of humanities and arts program, Albert explored drama, history and philosophy.
Her thesis — an interdisciplinary project between the philosophy and history departments — focused on Agent Orange, an herbicide used in Vietnam that is now recognized to have carcinogenic properties.
The experience fueled her future plans — to help judges and juries make the right decisions about causation evidence in mass toxic tort cases like this.
She's particularly concerned about the intersection of public health issues and the law.
"It's heartbreaking to me that victims might not receive justice because a judge has not had the proper training or does not understand how to evaluate epidemiological studies," she explained. "And I think there's a real need for more work that helps to inform these issues."
Albert credits her thesis — All Bets Were Off: Changes in Scientific Causation and Tort Law through the Lens of Agent Orange from 1984 to 2005 — with helping her to develop her skills in communicating challenging public health issues effectively.
"Veterans who returned from the war had horrific health problems, and doctors often couldn't give them answers," she explained.
Albert zeroed in on two court cases, In re 'Agent Orange' Product liability Litigation, filed in 1979 and settled in 1984, and VAVAO vs. Dow Chemical, Monsanto et al, filed in 2004 and dismissed in 2005.
She said one challenge was communicating the details in a way that someone unfamiliar with the topic could understand it.
"Professor Aronson and Professor Acker were instrumental in ensuring that the historical elements and causation evidence were explained n a helpful way," said Albert of her advisors.
She points out that the court cases broke new legal ground and were overseen by judges who were totally prepared to throw out the rulebook.
"As someone who loves the law and legal theory, it's empowering to me that a judge would read something in a legal paper and decide 'yeah, that's a great idea' and then just use it in court," she said, referring to Judge Weinstein's actions in the first court case.
Next year, Albert is headed to the University of Cambridge to study vaccination research and lawsuits.
"This isn't a one-time thing for me," she said.
"I really do feel like I've found a calling that combines my unique talents and interests and could have a real impact for toxic tort plaintiffs."

Related Links: BHA | Dept of History | Dept of Philosophy | School of Drama
---