Failure to Communicate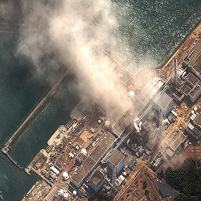 Fukushima Daiichi Nuclear Power Plant (Photo by DigitalGlobe)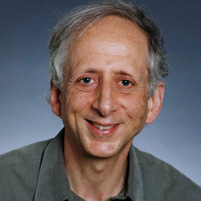 Prof. Baruch Fischhoff
The earthquake and tsunami in Japan have forced an international spotlight on nuclear energy and its risks to society.
Conflicting reports and leadership responses about what exactly is going on with Japan's nuclear reactors have cast a cloud of uncertainty over the situation.
Baruch Fischhoff, a world-renowned risk communication expert at Carnegie Mellon University, has worked on nuclear power issues intermittently since the 1970s.
"I have met many dedicated, talented, hard-working individuals in the nuclear energy industry," he said.
"However, as an entity, the industry does a terrible job of communicating with the general public — both in hearing its concerns and conveying credible responses."
To some extent, he says, it reflects a feeling that the industry can proceed without public consent — or the belief that the public is too irrational to sustain a dialogue.
"These beliefs are not supported by the evidence," he said.
Back in February 2009, Fischhoff wrote a column encouraging the industry's leaders to overcome their intuitive psychological theories about the public.
He urged them to engage in a disciplined communication strategy supported by behavioral science.
"Doing so will increase its chance of getting a fair hearing in the court of public opinion," he said, "and of being a trusted partner in crises."
In his opinion piece, Fischhoff outlined eight principles the industry should follow to gain the public's acceptance and trust — and avoid what is currently happening in Japan.
Among his recommendations? Require senior management to:
commit to treating communication as a strategic activity

assume stewardship over the life cycle of its technology
press for industry-wide discipline
separate public affairs communications from public health communications, and
staff its public health communications adequately
Fischhoff is the Howard Heinz University Professor of Social and Decision Sciences and Engineering and Public Policy at CMU.
And he's not the only prominent Carnegie Mellon professor with ties to solving nuclear-related problems.
More than 30 years ago, William "Red" Whittaker (CE '79) led a team of people who built robots to clean up Three Mile Island.
Two of the robots — the Remote Reconnaissance Vehicle and the Core Sampler, built in 1984 and 1985, respectively — were sent into the flooded basement of the damaged reactor building and operated remotely.

Related Links: Read Baruch's Opinion Piece | About Baruch | Social & Decision Sciences | Engineering & Public Policy
---