Carnegie Mellon's Kitchin Awarded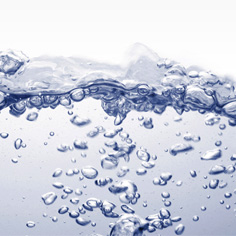 Carnegie Mellon University's John Kitchin was awarded a five-year $750,000 grant from the U.S. Department of Energy to develop new materials for producing hydrogen and oxygen from water, using electrochemistry.
    
"I was elated to hear that my research had been selected for such a prestigious honor," said Kitchin, an assistant professor of chemical engineering at Carnegie Mellon. "This work tackles one of the primary hurdles in efficiently obtaining hydrogen from water."
    
Kitchin is one of 69 researchers nationwide to receive funding under the American Recovery and Reinvestment Act as part of the Energy Department's Early Career Research Program.
The new effort is designed to bolster the nation's scientific workforce by providing support to exceptional researchers during their crucial early career years, when many scientists do their most formative work.
    
"This research has unlimited potential for helping the United States become more energy efficient as Kitchin and his research team work to find more efficient ways to store energy," said Andrew Gellman, head of Carnegie Mellon's Chemical Engineering Department and research director of a new consortium created to support the research program of the National Energy Technology Laboratory (NETL), part of the U.S. Department of Energy's national laboratory system.   
    
Kitchin said his research is a great way to give the nation's "hydrogen economy" a jumpstart.
"Our research is designed to make hydrogen production from water more efficient, which will ultimately enable the development of future energy systems to store intermittent renewable energy in chemical form, and to make better use of biomass to fuel everything from cars to large turbines and factories," he said.
"The oxygen produced from this process may play a crucial role in helping to manage the CO2 emissions through advanced fossil energy power systems such as oxycombustion and gasification."
Related Links: Dept of Energy  |  Chemical Engineering  |  NETL
---