IBM, CMU Create New Lab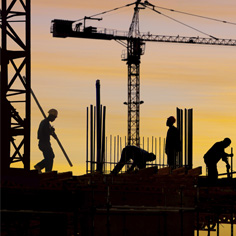 Keeping track of massive amounts of data about physical infrastructure is no small feat for cities and governments around the world. IBM and Carnegie Mellon University are aiming to make it a bit more manageable.
With the creation of the Smarter Infrastructure Lab, IBM and CMU will be developing technologies that cities and governments can use to make decisions that are both efficient and cost-effective. In the lab, researchers will collect and analyze massive amounts of data about the physical condition and energy efficiency of buildings, water pipelines and other infrastructure on which governments, businesses and societies depend.
The IBM Smarter Infrastructure Lab at CMU will be a focal point and catalyst for collaboration between IBM Research and many university disciplines, including the engineering, architecture, public policy and business schools.
"At Carnegie Mellon, we've been working for a number of years on interdisciplinary research to help better manage critical infrastructure using advanced technologies. Our goal has been to deploy a variety of sensors to collect significant amounts of new data that can be analyzed and turned into actionable information so that people who build, maintain or manage infrastructure can do so in a more efficient and cost effective manner," said James H. Garrett, Jr., the Thomas Lord professor and chair of the Department of Civil and Environmental Engineering.
Opening in the fall, the new lab is part of the Pennsylvania Smart Infrastructure Incubator (PSII) and will be located within the Department of Civil and Environmental Engineering on the CMU campus in Pittsburgh.
The IBM Smarter Infrastructure Lab at CMU will develop technologies that are consistent with IBM's Smarter Planet initiative, IBM's offerings in Business Analytics and Optimization, and CMU's work within its Center for Sensed Critical Infrastructure Research.
One of the research initiatives the lab will undertake is to explore physical infrastructures with innovative digital sensor networks that will produce large amounts of new data that will be acquired in real-time and integrated with advanced analytical tools. Such analysis will be directed to detect patterns, understand exposure to risks, and help predict outcomes of management and operational decisions with greater certainty.
Related Links: Read More  |  Civil and Environmental Engineering
---