Learning to Reduce, Reuse, Recycle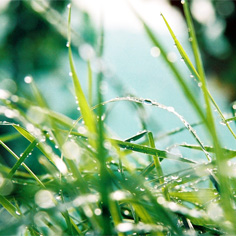 Carnegie Mellon's long been a leader in the areas of sustainability. From having the first "green dorm" in the United States to pioneering research in brownfield restoration to exploring issues critical to the electricity industry, Carnegie Mellon has long been a leader on energy and sustainability issues.
Now Green Teams on campus can work together to ensure colleges, departments and residence halls are operating sustainably.
"There are many people here at Carnegie Mellon who care quite a bit about the environment, and I hope this initiative will help bring them together," said 2009 alumnus Jeff Meek, who minored in Environmental Science.
Along with Environmental Coordinator Barb Kviz, Meek came up with the concept of Green Teams — a voluntary group of faculty, students, and staff, usually within one department, that works together on environmental issues.
To accomplish this, each team does an environmental sustainability assessment to identify areas that need improvement. The check list includes an assessment of office energy, lights, indoor air quality, waste management, green purchasing, transportation, commuting and travel and general workplace practices.
To create a Green Team for your department, start now.
"My hope is that by using the Green Team Tool Kit, academic and administrative departments can identify inefficiencies and solutions," said Kviz. "And if they post their strategies on their websites, other departments may get ideas of ways to use less energy and resources and reduce their waste."
Carnegie Mellon has worked diligently toward a greener campus over the past decade. Sierra Magazine ranked the university as one of the Top Ten greenest campuses in 2007.
The university's Green Practices Committee — made of students, faculty and staff — has played a major role in this work, including the negotiation of a contract to supply the entire university with 'green gas' from a local landfill.
Related Links: Create a Green Team  |  Environment at Carnegie Mellon  |  Accomplishments of Green Practices Committee
---