Spotlight: Pittsburgh Composers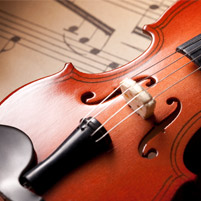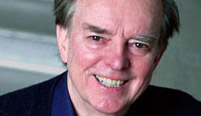 Leonardo Balada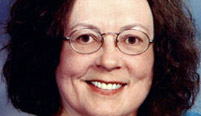 Nancy Galbraith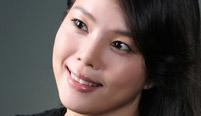 Bomi Jang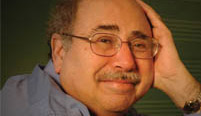 David Stock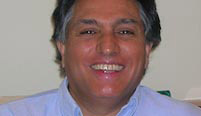 Reza Vali
The Pittsburgh Symphony Orchestra (PSO) is honoring world-renowned composers who call the city home with performances of their works during its 2013–2014.

Three professors and two alumni from Carnegie Mellon University are among the eight Pittsburghers sharing the high distinction of PSO's "Composer of the Year."

The CMU faculty members are Leonardo Balada, University Professor of Composition; and Nancy Galbraith and Reza Vali, also professors of composition in the School of Music. David Stock, an emeritus professor at Duquesne University, and Bomi Jang, a doctoral student at the University of Pittsburgh, are the CMU alumni being honored.

The "Year of Pittsburgh Composers" kicked off in October with a world premiere of Stock's "Sixth Symphony."

"How extraordinary that the PSO has done this," Stock said. "There is not another orchestra in the country that has focused on its own city's creative forces in one season. It's really astonishing, and I hope other cities will emulate Pittsburgh in this way."
 
Commissioned by the PSO to be part of his 75th birthday celebration, the "Sixth Symphony" was influenced by Stock's Jewish heritage, with the third movement incorporating recognizable synagogue service hymns.
 
Stock's compositions have been performed throughout the United States and in Europe, Turkey, Mexico, Brazil, Australia, China, Uzbekistan and Korea.

He said he is honored to be sharing the spotlight this season with one of his former students, Vali, whose most recent CD "Toward That Endless Plain" was selected as one of the top 10 favorite classical albums by NPR.

"Reza is a fantastic composer. His music is liked by people everywhere," Stock said.

Vali was born in Iran, and his compositions are largely influenced by the country's ancient Persian folk music. He recently co-founded the Center for Iranian Music at CMU, and his music has been performed in Europe, China, Chile, Mexico, Hong Kong and Australia.

Vali said there is no real formula for what makes a great composer. From his experience, it is usually hardwired in a person.

"As an educator, I look for students who are extremely talented and have that creative energy. Then I try to give them the best classical training possible," Vali said. "Classical training is very important for a composer, regardless of the kind of music you write."

Vali contributed a movement to the world premiere of "The Elements," a five-part PSO commissioned work inspired by earth, water, air, fire and metal. "The Elements" will be performed by the PSO on Feb. 7–9, 2014.

Jang, whose compositions are influenced by her Korean heritage, also contributed to "The Elements" along with the three Pittsburgh composers not affiliated with CMU: Patrick Burke, an assistant professor at Duquesne University; Mathew Rosenblum, chair of the Department of Music at the University of Pittsburgh; and Amy Williams, who currently teaches at University of Pittsburgh.

Jang is now a doctoral student at the University of Pittsburgh and recently had her "Three Little Pieces for Piano" performed as part of a solo recital in Spain by Pablo Amoros. The concert included music by Balada.

A native of Barcelona, Balada's works have been performed by a long list of the world's leading orchestras. His "Symphony No. 6 (Symphony of Sorrows)" was performed by the PSO in November. Inspired by the Spanish Civil War, the piece brings desperate tensions and desolated intimate moments to the listener as it examines the toll of war on a divided country and its subsequent individual human tragedies.

"Obviously, I think a lot about what we call good music. Good music — serious music — is very important to the development of human beings," Balada said. "A good piece moves you really to the very height of heights. It has beauty and inspiration. You can see an emotional aspect and an intellectual aspect in a classical piece that enhances the mind of the listener."

Balada said a great composer is one whose music has personality, like art.

"There is some kind of uniqueness about it. Like a Picasso painting. You see a Picasso and immediately you know it is a Picasso. There is something about it that is identifiable."

The series wraps up March 21 and 23 with Galbraith's "Euphonic Blues," which premiered last year at CMU's School of Music Centennial Celebration.

Galbraith has composed for a wide variety of ensembles including symphonies, concert bands, choirs, string quartets, ballets and piano, many of which have been performed and recorded around the world. The Harvard Glee Club and the Radcliffe Choral Society recently premiered her new choral work "Three Poems of Miguel de Unamuno."

"It's always interesting and exciting to hear varying interpretations of my works as they are performed by different conductors and ensembles," Galbraith said.

Stock said the season's performances offer great stylistic diversity.

"There is something about music in that anyone who has an open mind and an open heart can appreciate it, if it's good, from any culture," Stock said. "It's as simple or complicated as that. You have to come to it with an open mind."
Related Links: School of Music | College of Fine Arts | PSO Ties | Ensemble Idea
---