Architectural Legacy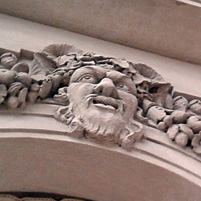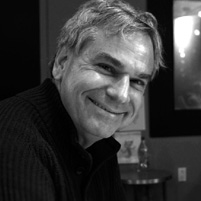 Len Caric (TPR'94)
Saying Henry Hornbostel left his mark on Carnegie Mellon University is no metaphor. The architect's face is etched on a bust of Bacchus, Greek god of wine, adorning the entrance of the College of Fine Arts.

In a new documentary, CMU alumni pay homage to the designer of the Pittsburgh campus, celebrating his life and the legacy he left behind.

"Henry Hornbostel: In Architecture and Legacy" chronicles the colorful life and career of the architect who built a stellar portfolio of memorable architecture between 1897 and 1939. Hornbostel first came to Pittsburgh to design the campus of Andrew Carnegie's new school, then Carnegie Tech.

"His Carnegie Tech story alone would make a compelling feature film," said Greg Rempel, screenwriter and associate producer of the documentary. "The most productive period of Hornbostel's life occurred while he lived in Pittsburgh."

Hornbostel won the prestigious appointment to create the campus of Carnegie Tech anonymously just a few years after leaving Paris' prestigious École des Beaux Arts. After laying the foundations of the school, he convinced the steel baron to establish a school of architecture, and he later served as its dean.

Len Caric (TPR'94), the documentary's executive producer and an adjunct instructor in the Heinz College, said he wanted to make the film because Hornbostel's story is rich, if often overlooked.

"Henry Hornbostel provided so much beauty for us. He was a larger-than-life persona," Caric said. "Yet unlike other renowned architects, he and his creations were not necessarily a household name on the national stage."

During his time as a professor at CMU, Hornbostel's personality nearly overshadowed his buildings. The film presents a professor known for his dapper dress and unusual behavior.

In addition to laying out the footprint of CMU's Pittsburgh campus, he designed over 200 buildings spread across the United States, many of which feature prominently in the film.

His works dot the cityscapes of New York, Pittsburgh and Atlanta, and several can be found on the U.S. National Registry of Historic Places.

"Hornbostel shows us how effective architecture can be in creating settings for daily life: making human activity into an exciting and productive drama," said Charles Rosenblum, assistant teaching professor of art & architecture at CMU and the documentary's principal historian.

Rosenblum, a scholar, educator and journalist who earned his doctorate from the University of Virginia, is considered by many to be an expert on the architect and his work. He wrote his doctoral dissertation on Hornbostel's architecture.

Pittsburgh-based American Ark Films created the documentary. Key team members included Caric, Rempel, Rosenblum and Mark Fallone. The film is narrated by Tamara Tunie (A'81).

Various CMU staff members figure prominently in interviews, including Architectural Archivist and Architecture Librarian Martin Aurand; and former University Archivist Jennie Benford.

The documentary, which premiered at CMU last fall, will be part of the Napa Valley Film Festival that runs from Nov. 12-16.
Related Links: College of Fine Arts | School of Architecture
---