Golden Globe Nominees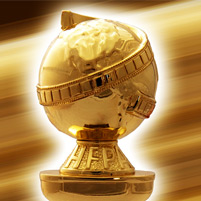 "SMASH" and "The Big Bang Theory" were both up for Best Television Series at this year's Golden Globes.

"SMASH" stars Carnegie Mellon University alumni Christian Borle (A'95), Megan Hilty (A'04) and Leslie Odom, Jr. (A'03). Alumni John Shaffner (A'76) and Joe Stewart (A'77) are production designers for "The Big Bang Theory."

Borle, Hilty and Odom were selected by an elite casting team for "SMASH," including executive producer Steven Spielberg. The show centers on the behind-the-scenes excitement of creating a Broadway musical.

Borle's character, Tom Levitt, is a composer and half of a successful songwriting team. The other half is Debra Messing's character Julia Houston and together their music will fuel what they hope will be Broadway's next big hit.

Hilty plays Ivy Lynn, a feisty Broadway veteran who is the obvious choice for the lead in the show before her chances are threatened by a newcomer.
 
All credit CMU as the foundation for their success.

"Aside from the techniques we learned, CMU really prepared us for this hectically creative lifestyle. Anytime I have a hard day I look back and think, if I made it through those days, I can make it through anything," Hilty said.

In addition to studying their craft, the people that they met at CMU guided them and continue to serve as mentors in their careers.

"It was an extraordinary group of teachers," said Borle, who won a Tony Award for Best Performance by an Actor in a Featured Role in a Play in "Peter and the Starcatcher."

"They didn't just make me the actor that I am, they contributed to the man that I am."

The team of John Shaffner and Joe Stewart are among the most productive and recognized designers in Hollywood. They have been awarded four Emmys and 23 Primetime and Daytime Emmy nominations, as well as nominations for the Cable Ace and Art Directors Guild Award. They are also recipients of the Carnegie Mellon Alumni Merit Awards.

Shaffner and Stewart own Production Design by Shaffner/Stewart, and Shaffner also serves as chair and CEO of the Academy of the Television Arts and Sciences, which makes him ex-officio trustee of the American Film Institute.

Their work include comedy series, special events, award shows, game shows, talk shows, telethons, music/variety series/specials, and live theatrical productions.

They have designed specials for numerous people and organizations, including: David Copperfield, the American Music Awards, the Jerry Lewis Telethon, Willie Nelson, Michael Jackson, and Perry Como.

They have designed the sets for "George Lopez," "What I Like About You," "Two and a Half Men," "Friends," "The Drew Carey Show," "Dharma and Greg," and "Veronica's Closet." They have also designed theatrical productions, including sets for the New York Shakespeare Festival.

Did we miss anybody? Let us know via Facebook or Twitter.
Related Links: Moment to Moment | CMU's Performing Arts Award Winners | School of Drama | College of Fine Arts
---