Cultural Evolution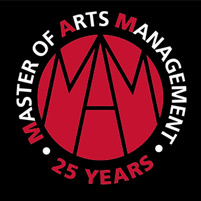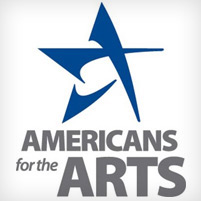 Change is a constant in art — not only for artists, but also audiences and organization administrators.

With that in mind, Carnegie Mellon University wrapped up the yearlong 25th anniversary celebration of its Master of Arts Management (MAM) program by hosting the Americans for the Arts Convention Emerging Leaders Preconference on Thursday, June 13, at the Purnell Center for the Arts and College of Fine Arts.

The preconference — which took place as part of the larger Americans for the Arts Annual Convention in downtown Pittsburgh — focused on current trends faced by emerging leaders in the arts field.

It featured keynote speaker Richard Evans, president of EmcArts, a social enterprise for learning and innovation in the arts, as well as a series of innovative lectures and workshops led by national arts leaders and distinguished CMU alumni.

"Change is happening all around us — in the way audiences are interacting with arts and culture, and how we as arts administrators are managing organizations to respond to the fluctuating needs of our communities," said Mara Walker, chief operating officer of Americans for the Arts.

"The 2013 Emerging Leaders Preconference will help participants learn to adapt to change within the arts world at the individual level, so they can lead change in their communities."

Preconference sessions discussed change management theory, leadership practices and skills to work more effectively with internal organizational staff and external partners to move individual, organizational and community visions forward.

In addition to Evans' keynote address, the program featured CMU's Heinz College alumni Germaine Williams of The Pittsburgh Foundation and Justin Laing of the Heinz Endowments.

Other national speakers include Margie Johnson Reese of Big Thought, Laura Zabel of Springboard for the Arts, Camille Schenkkan of Centre Theatre Group, Javier Torres of Boston Foundation and Terence McFarland of LA Stage Alliance.
Related Links: Heinz College | College of Fine Arts | School of Art | Preconference Information | CMU-Americans for the Arts Partnership
---