Sundance Debut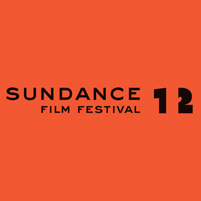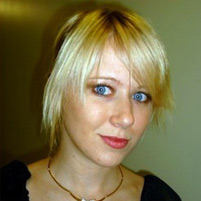 Roxanne Benjamin
A feature film debut at the Sundance Film Festival is something Roxanne Benjamin has always strived for.
This year she reached that goal.
Benjamin, a 2009 graduate of Carnegie Mellon University's Master of Entertainment Industry Management (MEIM) program will debut her movie V/H/S in Park City, Utah as part of the premier showcase for independent film.
"It's kind of crazy, actually, and it was definitely hard to swallow at first," said Benjamin about having her first film accepted by the festival's organizers. "It's something you always aim for."
Benjamin is the head of acquisitions at Bloody Disgusting Selects. V/H/S is its first original production and her first stab as a producer.
V/H/S brings together some of the top filmmakers currently working in the horror genre to create a fresh take on the POV — or found-footage-style of horror film made popular by movies like The Blair Witch Project.
Filmed over the course of an entire year and in several locations throughout the United States, each director was responsible for creating one segment of the film. For such a complex production, Benjamin's role as producer was vital to the project's success.
"With such a logistically complicated production schedule, my primary role was to juggle many management tasks while keeping all the metaphoric balls in the air," said Benjamin.
"In addition to managing the crew, I needed to keep an open line of communication with all involved parties to make sure all the puzzle pieces fit perfectly into place."
The North American film rights were purchased by Magnolia Pictures for a little over $1 million.
Benjamin credits CMU's Heinz College MEIM program for much of the training and knowledge she utilizes in her professional role. She feels MEIM differentiates itself from other programs by offering a comprehensive approach that is both business — and creativity-oriented.
"I find the finance aspects to be particularly helpful, especially when the management components are fused with creative courses like story structure and film development," she said.
"I don't know of any other program where you get all of that."
Even with her hectic Hollywood schedule, Benjamin takes time to stay involved with the university.
She regularly participates as an alumni mentor and will be leading a professional development panel during the Sundance Festival week for current MEIM students who will be making the trip as part of their second year in the program.
"As a student in the MEIM program, the opportunities to make industry connections in L.A., as well as attend professional events like Sundance is invaluable," she said.
"Everything in this program is an opportunity and my advice to the students when I talk with them will be to take advantage of it."
Another CMU tie at the festival this year is This Must Be the Place, starring Sean Penn, with U.S. art direction by CMU alumnus dooner (A'96). This Must Be the Place won the Ecumenical Jury Award at the 2011 Cannes Film Festival.
A variety of CMU students, alumni and faculty members are attending Sundance Film Festival — including students from Heinz College's Master of Entertainment Industry Management (MEIM).
CMU Sundance Success: Recently nominated for an Academy Award in the category of Best Original Screenplay, Margin Call premiered at Sundance in 2011. The film was produced by CMU alums Neal Dodson (A'00), Corey Moosa (A'00) and Zachary Quinto (A'99).
Know of any other CMU ties to Sundance this year? Share them with us on Facebook or Twitter.
Related Links: MEIM Program | Heinz College | Sundance Film Festival
---