Grammy Worthy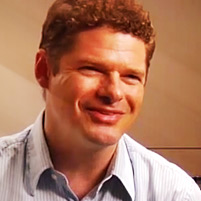 Eric DeFade
Jazz saxophonist Eric DeFade, director of jazz ensembles and an artist lecturer at Carnegie Mellon University, is a two-time Grammy Award winner for performances on Nancy Wilson's jazz albums.

"While it's great to be involved in Grammy-winning projects, it pales in comparison to getting a chance to work with a genuine jazz legend like Nancy Wilson," he said.

In demand as a performing artist and studio musician, DeFade has toured internationally with the Tommy Dorsey Orchestra and the Artie Shaw Big Band. He has also played with talent like Rosemary Clooney and has been a featured soloist for the Pittsburgh Ballet Theatre.

DeFade is currently involved with the Pennsylvania Arts on Tour Program, as well as filming a public television series of music specials — all while teaching CMU's college and pre-college music programs.

"The most important impact I would like to have on my students is to move their musical progress from the theoretical to the experiential," he said.
 
"It is very gratifying when a student begins to move beyond his or her technical abilities and communicate in a musical way with the ensemble and the audience."

John Ellis (E'12) says DeFade is without a doubt the single greatest teacher he has had the pleasure of studying with during his time as a musician. 

"I immediately started to hear myself improve in ways that I had never even thought of before. He is an amazingly modest and down to earth person, which makes it even more surprising when you learn about his success as a professional musician."

At CMU Ellis is able to earn his degree in a top 10 undergraduate engineering program and still have the opportunity to study music with award-winning faculty like DeFade.
 
DeFade says he often talks with his students about what it takes to be successful.

"It may be that their love for playing music at a high level defines success for them. After we answer some questions, I try to then administer a heavy dose of pragmatism," he explained.

He admits music is a tough business to be in, but says there are things all musicians can and should do to improve their chances of success.

"Return phone calls as quickly as possible, stay positive, make a habit of seeking out musicians who are better than you, and of course, practice constantly," DeFade said.

What does he like most about teaching at CMU? The students.

"I get a sense from these bright young musicians that, regardless of where their career path takes them, they will be successful professionals, and more importantly, good people."


The School of Music will celebrate its centennial anniversary with a gala event that brings together one of the largest groups of its world-class alumni ever assembled. The concert will be performed in Pittsburgh on Mar. 31, and in New York City on Apr. 2.

In addition to our outstanding alumni performers will be the Carnegie Mellon Philharmonic, Concert Choir, and Repertory Chorus, with a total of 191 current students performing.
Related Links: School of Music | School of Music Centennial
---