Destination: Moon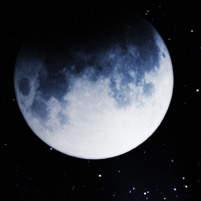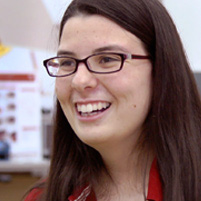 Corinne Vassallo (A'13), a music major, became interested in physics during her freshman year.
The poster on the bulletin board read, "We're going to the moon."
Corinne Vassallo (A'13) said, sign me up.
With the help of a SURF (Summer Undergraduate Research Fellowship) grant, the music major was able to pursue her desire to contribute to the Google Lunar X project at Carnegie Mellon University.
"What's great about CMU is that I can study music very intensely while at the same time study my academics. It's a very unique experience," Vassallo said.
With the SURF grant, she was able forego getting a summer job and instead focus just on Optical Orbit Determination for the Google Lunar X project.
Optical Orbit Determination is using onboard cameras in flight to figure out what orbit you're in and where you are in that orbit.

"It allows for a completely autonomous mission," said Vassallo.
She has continued with the project through independent study and is currently looking at optical orbit determination for the cruise stage of the vehicle, which is the path from Earth orbit to lunar orbit.
"This is an idea that could revolutionize the way that planetary missions occur," said William "Red" Whittaker, an internationally renowned roboticist, CMU alumnus and University Professor and faculty member at CMU's Robotics Institute.
"This is the means by which we will guide the lander to the surface of the moon."
Whittaker is one of Vassallo's favorite professors.
"The great thing about Red is that he manages to keep you on topic and guide you through what you need to do without necessarily giving you all the answers, which is exactly how you learn," said Vassallo.
"But he's also extremely approachable. I've never felt hesitant to go and ask him a question or ask him what to do next."
Whittaker is a "rock star" in the field, and people are easily impressed when Vassallo says she works with him at CMU. But Whittaker maintains a different perspective on his success.
"The world attributes a lot of robot accomplishment to me and that's actually a myth. They say, 'Red's robots cleaned up Three Mile Island' or 'win the big races' and that 'Red's spacecraft is going to the moon,'" he explained.
"The reality is that an army of students are making this happen. And Carnegie Mellon University is a fountain of youth, an eternal resource of phenomenal people. The competence here is very high. The work ethic is exceptional," said Whittaker.
Whittaker is the one who suggested Vassallo apply for the SURF grant.
"Anybody can apply for a SURF grant. You can have your own idea or find a project that a professor has and propose to work on that," Vassallo said.
She added, "The best thing is that you're getting paid to pursue your research. You don't have to worry about having another job. It really lets you focus, and you can have a significant impact."
Related Links: About Google Lunar X | William "Red" Whittaker | Robotics Institute | School of Music Centennial Celebration | CIT Article "One Small Step for DNA"
---