CFA Days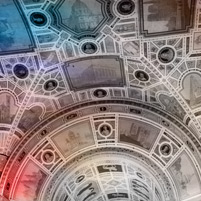 It was a spectacular weekend for Carnegie Mellon University's College of Fine Arts (CFA). An unprecedented concert event in Pittsburgh marked 100 years of our School of Music. Tonight in New York, an encore will be performed at Carnegie Hall.
Coinciding with the celebration is an extended weekend of art, education, networking and community as our alumni experience CMU's CFA Days in the Big Apple — a feast for the artistic senses spanning CFA's five disciplines — architecture, art, design, drama and music.

CFA Days is an annual opportunity for our alumni to connect with each other and experience both the "best of" New York's art society and the latest contributions our CMU talent has to offer to the art world.

Highlights included a tour through the Whitney Museum of American Art led by John Carson, head of CMU's School of Art.

Carson and a Whitney Museum tour guide led a group through the Whitney Biennial during its first month open. 

The 2012 Biennial comprises the work of both emerging and established contemporary artists, including paintings, sculptures, photographs, and installations. The exhibition also includes a select group of filmmakers, choreographers, musicians, and playwrights.

On Tuesday, CMU alumnus and School of Architecture Professor Doug Cooper will present a screening and discussion of his short films, including his award-winning Pinburgh.

A collaboration that could only come from the CMU's College of Fine Arts, Pinburgh features the Pigpen Theatre Company, formed by School of Drama alumni and winner of "overall excellence" at the 2011 New York Fringe festival.
As part of the School of Music's centennial celebration, the extraordinary concerts have united one of the largest groups of the school's world-renowned alumni ever assembled.

Among the outstanding performers: alumni who have been featured at The Metropolitan Opera, New York Philharmonic, Chicago Symphony Orchestra, Pittsburgh Symphony Orchestra, and in productions of Ragtime, Phantom of the Opera, and Jersey Boys.

The distinguished alumni performers span six decades of CMU graduates and have been paired with 200 world-class students for these two gala events.

School of Music senior Emma Steele (A'12) is the only student soloist to perform. Steele has participated and won awards in many competitions, most recently in the Sibelius International Violin Competition, in which she was a finalist and received the Young Talent Prize.

You can still purchase tickets to CMU's School of Music Centennial Concert in New York. Take advantage of the 2 for 1 offer by using promo code CMU14139 for the April 2 NYC event at Carnegie Hall.
Related Links: CFA Days
---