$50K Fellow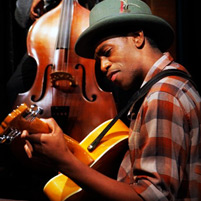 Berryman in "I Wish You Love"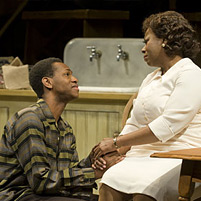 Berryman in "The Amen Corner"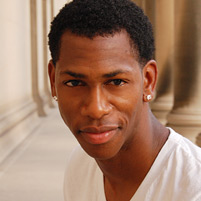 Eric Berryman
Eric Berryman, a 2011 graduate of Carnegie Mellon University's School of Drama, has received a $50,000 fellowship from The Leonore Annenberg Fellowship Fund for the Performing and Visual Arts.

This fellowship fund annually makes investments in a limited number of exceptionally talented young dancers, musicians, actors and visual artists as they complete their training and begin their professional lives.

The goal: to help them become successful leaders in their field — and help others in the future.

"This award will allow me to achieve goals in my artistic journey that I would have never thought reachable this quickly," he said.

Currently, Berryman can be seen on stage in "The Amen Corner" in Minneapolis' Guthrie Theater. He said he will use the funds to further his training with group acting classes, individual acting coaches and voice-over classes.
He also plans to use the award for travel and expenses to study acting methods in New York City and Australia, and to attend auditions in Los Angeles.

Many CMU School of Drama graduates are self-producers, and Berryman is no exception.
He is co-writing a musical and plans to use the original script to showcase his talents with a staged reading. The fellowship will help pay for rehearsal space, personnel and marketing.

Founded in 1914, the School of Drama at CMU offers a vocationally focused education to theater artists through rigorous conservatory training in all areas of dramatic practice.

The conservatory program is one that prepares students intellectually, artistically and practically to be leaders in their chosen professions, whether it be on stage, in film, television, or within the expanding realm of new media.

"One of the best decisions I have made thus far in my young life was choosing to spend four years at Carnegie Mellon," Berryman said.

"Every student, staff and faculty member I have come across has given me an experience that lives with me, and without them I would not be who I am today," he explained.

"Because of this I can gladly say I share this fellowship honor with them all."

The fellowship program reflects the late Leonore Annenberg's lifelong commitment to the arts, her desire to provide opportunities for artistic growth and her intention to strengthen American cultural life.

Established artists and American arts institutions identify and recommend candidates to a Selection Council, which awards up to 10 fellowships each year.
Related Links: School of Drama | The Leonore Annenberg Fellowship Fund
---