The Hobbit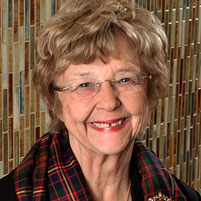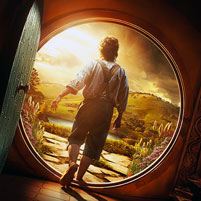 TM & © 2012 Warner Bros. Entertainment Inc. All Rights Reserved.
The Hobbit is in theaters, and fans of J.R.R. Tolkien are being treated to "An Unexpected Journey."
Gloriana St. Clair, dean of University Libraries at Carnegie Mellon University and a lifelong lover of literature, is fascinated that his imagination has had such a powerful impact on society.
"Tolkien is the first major writer in the fantasy genre. Many other authors — such as J.K. Rowling, Anne McCaffrey, Roger Zelzany, Robert Jordan, and George R.R.Martin — all look back to him as having begun something really different and new," said St. Clair.
In creating a character like the hobbit, St. Clair says Tolkien gave readers — and now moviegoers — a character with whom they could identify.
"The hobbit is like us, not extraordinary. Yet he summons the courage to go on a great adventure and that adventure changes him. The movie will inspire viewers to venture outside their own doors and accomplish something," she said.
St. Clair read The Hobbit as well as The Lord of the Rings while she was studying for her doctorate in English. At that time, she was also studying Old Norse and Old English literature.
"I was able to convince my professor that Tolkien, who was a scholar in those areas, had borrowed in a creative way from that tradition," she said.
The result of that doctoral dissertation work is now in the Libraries' Research Showcase in the form of a book called Tolkien's Cauldron. Thousands of people from around the world have downloaded it.
St. Clair says the themes of Tolkien's work have had a profound effect on her work as dean of University Libraries.
"Without saying this explicitly, Tolkien believes fervently in diversity. The dwarves need help to achieve their quest. Likewise, in the libraries, we need many different kinds of people, and materials, and systems, and spaces, to serve student information needs," she explained.
"Also, like the hobbit, we also need the courage to step outside our comfortable hobbit holes. In the libraries, we are in the midst of an enormous change to the digital environment, which students prefer. The Hobbit's experience invites us to take the steps necessary."
St. Clair is the author of more than 100 articles, editorials and presentations. In October 2012, Carnegie Mellon University made St. Clair an Honorary CMU Alumna in recognition of her extraordinary service to the university.
The Association of College and Research Libraries honored her with its prestigious Academic/Research Librarian of the Year award In 2010.
St. Clair says reading Tolkien's works and those by authors he's inspired, has filled her life with joy and made her a wiser and more compassionate person.
"Reading is the key to our relationship with past and current knowledge," she said. "Reading allows us to understand and empathize with others to the betterment of all people. And reading can be really, really fun."
Who is your favorite literary character and why? Leave a comment below, or visit us on Facebook or Twitter.
Related Links: Tolkien's Cauldron | Search the Library | TheHobbit.com
---