Hollywood & Broadway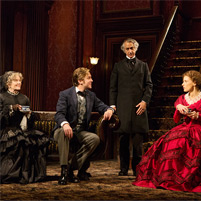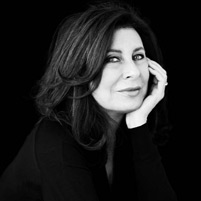 Paula Wagner
As the Producer/Owner of Chestnut Ridge Productions, Carnegie Mellon University School of Drama alumna Paula Wagner has been involved in some of the world's most successful and critically acclaimed films, among them, "The Others," "Mission: Impossible," "The Last Samurai" and "Vanilla Sky."

She may have worked with A-list talent the world over, but she has always remained true to her Carnegie Mellon University roots.

A summa cum laude graduate, Wagner now serves as an adjunct faculty member in the Master of Entertainment Industry Management Program (MEIM) through Heinz College's School of Public Policy, as well as serving the university as a lifetime member of the Board of Trustees.

She continues to share her talents with CMU through her most recent venture — producing two Broadway shows that are receiving rave reviews. "Grace" and "The Heiress," now playing in New York City, will host two sold-out CMU alumni nights.

On Friday, Dec. 7, alumni gathered for "Grace," starring Paul Rudd, Michael Shannon, Ed Asner, and Kate Arrington at the Cort Theatre (138 West 48th Street).

Following the performance, Wagner hosted the alumni audience for a talkback about the performance.

On Thursday, Jan. 17, 2013, alumni will enjoy "The Heiress," starring Oscar nominee Jessica Chastain ("The Help") and Dan Stevens ("Downton Abbey") at the Walter Kerr Theatre (219 West 48th Street).

Wagner is excited about her new venture and said she has been well-prepared for her career as a result of her Carnegie Mellon training.

"Through my extensive conservatory training at CMU, I was well-prepared for the entertainment industry. The rigors and discipline of this education also allowed me to segue into film, where I spent most of my career," she said.

"Finally, it has been the foundation that has allowed me to once again embrace the theater with this production of 'The Heiress.' It was at CMU that I first studied and analyzed 'The Heiress.'"

She continued, "This story is timeless and timely. Our production has been so meticulously rendered by these great actors, designers, by our director, and all of the other collaborators. I am grateful for having the opportunity to bring this story to the Broadway stage, and to share it with my fellow alumni. Enjoy!"

General show tickets are still available for "Grace" and "The Heiress."


Top photo: "The Heiress," featuring [l-r] Judith Ivey, Dan Stevens, David Strathairn and Jessica Chastain. Photo by Joan Marcus.

Paula Wagner photo by Richard Phibbs.
Related Links: Dramatic Entrance | Paula Wagner in Qatar | School of Drama | CMU Alumni Association | Become a Loyal Scot
---