Bots in the Big Apple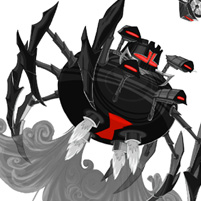 The Robot Film Festival, held July 16-17 in New York City, boasted a number of firsts.

But perhaps none were more surprising than both Spike Jonze and Matt Mason presenting films on the same screen.

Jonze is famous for directing "Being John Malkovich," while Mason's claim to fame is serving as director of Carnegie Mellon University's Robotics Institute.

As unlikely as such a pairing seems, Jonze screened his film short, a robot love story called "I'm here," at the festival, while Mason and his Manipulation Lab showed a music video, "Do What You Do."

Mason was by no means the only CMU presence at the festival, which was held at the 3-Legged Dog theater in lower Manhattan.

Heather Knight, a Ph.D. student in CMU's Robotics Institute, served as executive producer and director of the event.

"Our goal with the film festival and the expanding community that we're building around it is to explore modern relationships between mankind, technology and nature," said Knight.

Reid Simmons, research professor of robotics, was a jury member and Marek Michalowski, a Ph.D. alum and visiting student at the Robotics Institute, was the festival's video coordinator.

Ten films created by CMU students, faculty and staff were featured at the festival.

In addition to the juried film screenings, there were live performances, installations, and cocktail and coffee mixers throughout.
 
"The films include stories about real and fictional robots, depicting interactions between robots, nature and society," said Knight. "They're created with consideration of overall entertainment value, inspiration of future technologies, creativity and robot design."

Knight, who founded Marilyn Monrobot, said she hopes to eventually launch a Robot Film Festival in Pittsburgh.

All films were screened on Saturday, July 16. Sunday featured its own excitement: make-your-own-film workshops, and a robot-themed BBQ.

The crowning feature of Saturday night was a black tie red carpet "Botskers" award ceremony (think Robot Oscars).

"We're very excited for the red carpet, the technology and art installations during the Botskers opening cocktail party. And all the chatbots are gossiping about who will be the best-dressed android on site!" Knight said.

The Robot Film Festival was founded by Knight of CMU's Robotics Institute to inject a sense of playfulness into traditional science and engineering and explore new frontiers for robotics before the technology is even possible.
Related Links: Read More | Marilyn Monrobot | Robotics Institute
---