Finding Reality in '50s Film & TV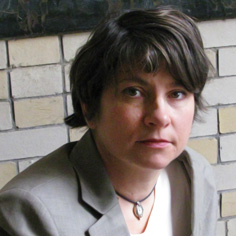 Many of today's reality TV shows, like Survivor or American Idol, thrive on the desire of working-class people to see themselves represented on the small screen.

But have TV shows always been this way? Did the popularity of such shows like Leave it to Beaver and I Love Lucy likewise reflect a society of families as freshly-scrubbed and worry-free as the Cleavers and the Ricardos?

According to Kathy Newman, professor of English at Carnegie Mellon University, the answer is no.

"Only a distinct minority of Americans attained the middle-class, suburban ideal represented by the Cleaver family on Leave it to Beaver," said Newman, who is working on a book called Conscious of Class: Film and Television in the 1950s. In addition, she says, not many families who lived in the city had the kind of posh life that the Ricardos enjoyed.

Newman grew up in the '70s, watching '50s reruns in the middle-class suburbs of Seattle. Like her peers, she assumed that these shows offered an accurate portrait of their era.  

A Ph.D. in American Studies changed that. So, too, did her work to ensure fair wages and treatment for the graduate teaching assistants, secretaries and janitors with whom she worked while studying at Yale.  

As an English professor at Carnegie Mellon, Newman is now exploring the "reality" behind the film and TV industries in the postwar era through her new book. Where were the steel workers, waitresses, miners and bus drivers represented?

"Some of the representations were comic, as with The Honeymooners or The Phil Silvers Show, while others, like Marty and On the Waterfront, were dramatic and depicted many class struggles of the day," she noted. "Through these shows I have begun to construct a new story about the 1950s."

Newman says television today — be it reality or otherwise — continues to reflect "real life" concerns.

"Popular culture frequently offers imaginary solutions to real problems," she said. "So, on shows like Law and Order or CSI, the bad guys are often discovered with relative ease and then prosecuted and convicted. But the 'real' threats we are facing as nation — like terrorism, Wall Street corruption and global climate change — are much harder to detect and solve. In one hour with commercials, no less."

In her literature and popular culture courses, Newman teaches both English majors and non-majors about the relationship between society and culture. She's not alone.

"Many in the English Department teach classic literature as well as texts that were considered 'pop culture' in their day," explained Newman.
"We want students who take our courses to appreciate the classic texts from the British and American literary canon-everything from Shakespeare, Milton, and Spencer to Ralph Ellison, Maxine Hong Kingston and Jhumpa Lahiri," she said.
"And for many of us, we are also compelled to teach the social, historical and political conflicts and contexts in which these texts have been imbedded. It's only through understanding this that the work itself can truly be appreciated."
Related Links: Dept of English  |  College of Humanities & Social Sciences
---