Strengthening the Local Artist Base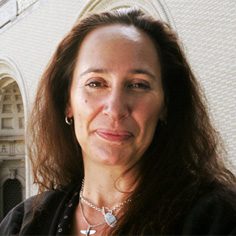 Carnegie Mellon University's
College of Fine Arts
has completed an intensive six-month research effort studying opportunities for individual artists to develop their careers in the local arts community in Pittsburgh.
Titled "Creative Entrepreneurs," the study, supported by The Heinz Endowments, proposes five initiatives aimed at strengthening economic, professional, creative and networking support structures for regional artists.
"This comprehensive study is the first phase of addressing critical issues facing local Pittsburgh artists," said Hilary Robinson, the Stanley and Marcia Gumberg Dean of the College of Fine Arts at Carnegie Mellon, who initiated this study. "When implemented, the five proposed initiatives will lead to new opportunities for local artists and build a sustainable cultural support system for years to come."
Researcher Courtney Ehrlichman executed the project, supported by an advisory committee of practicing artists and members of local arts organizations, including Carnegie Mellon's College of Fine Arts, the Greater Pittsburgh Arts Council, Pittsburgh Filmmakers and the Sprout Fund.
"Besides driving innovation in our local economy, individual artists contribute to the economy and attract other creative types to the region - creating a snowball effect on the supply of innovation drivers," said Ehrlichman. "This in turn, retains more youth as they are attracted to both recreation activities and jobs associated with the creative economy."
She added, "Also something of note towards the 'greenness' of Pittsburgh, the creative economy is a relatively 'clean' industry, neither using significant natural resources nor producing substantial environmental emissions."
The study proposes five initiatives:
using the skilled labor of artists as a vehicle toward home and studio ownership;
equipping artists with the tools to sustain growth and momentum in the creative industries;
mapping the resources and opportunities within the arts ecosystem to increase legibility and accessibility while decreasing complexity;
enhancing critical discourse and increasing national recognition; and
building bridges between industries, developing mutually beneficial partnerships and pioneering hybrid economies.
The initiatives were developed from an in-depth study of the local arts scene, interviews with 70 arts professionals and researching best practice models from around the world.
Related Links: College of Fine Arts  |  Greater Pittsburgh Arts Council  |  Pittsburgh Filmmakers
---