Shadowville Productions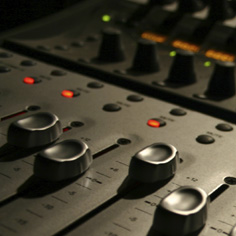 An alumnus of Carnegie Mellon University is revolutionizing the way digital products are sold and distributed. Through his company, Shadowville Inc., Billy Li (HS'07) has created both a community-driven music entertainment website and a place to shop and buy licenses to original hip-hop instrumentals.
It all started when Li was making some beats on a friend's little Yamaha beat machine at Carnegie Mellon.
"It became a hobby that I enjoyed and I put a few of my creations online until one day I received an e-mail from a random person inquiring about how much it would cost to buy the beat — to my surprise," said Li. "That's when I realized there was a great demand for original, quality beats."
Li gathered two other producers he had met online and started Shadowville Productions. The website was born from there, with his team providing original beats for artists or companies.
"Back in the day, downloading a 'beat' on the Internet meant downloading an instrumental of a mainstream or well-known song," he explained. "With the rise of independent music on the Internet, I sought to fill a niche that no one else filled yet — providing original beats through the convenience of the World Wide Web."
That was back in 2004.  He incorporated in late 2006 when the business started becoming serious. Today, he's got a total of nine producers churning out hits and nearly 2 million unique views per month on the site. His goal is for Shadowville to become the sole, online shopping center for beats.
"I love the fact that Shadowville.com has become the leading source for original beats on the Internet," said Li. "It has given many aspiring vocalists, filmmakers, video game designers, and independent or amateur artists access to quality instrumentals and soundtracks."
But what he loves the most is that, as a pioneer and a leader, Shadowville has set the standard for all instrumental producers and beatmakers to start offering their music on the internet, too.
"Before Shadowville, producers and beatmakers weren't exactly in the spotlight for Indie music. It really has created a market when it was previously non-existent," Li said.
Li and his team say they understand their customers' ambitions and share their commitment to the hustle of the music industry. Expert producers provide quality, catchy and professional instrumentals from a peer perspective. And Shadowville.com's broad range of beats, sounds and services make it possible for them to create personalized solutions to industry challenges.
"People continuously say that Shadowville's music quality is top of the line. Because the music content is very selective and reviewed manually, it ensures that the audience only accesses some of the best beats available online," Li said.
Li hopes to simplify the way the music industry acquires beats for its vocalists and the way corporations acquire soundtracks for their films, shows, commercials and video games.
"A rapid change is already occurring in the music world because of the Internet — independent artists are rising to stardom through the internet and the monopoly that major record labels have enjoyed for the last century is waning. As a result, the need for beats naturally follows this same trend," he said.
Li appreciated his experience at Carnegie Mellon, which he says provided a learning atmosphere that is felt no matter where you go on campus.
"The amount of opportunities available through its facilities and programs are in abundance, but more importantly there is a great amount of intelligent and motivated people who surround you," he said.
Shadowville will offer a $1,000 music scholarship in January through an essay contest for graduating high school students wishing to pursue a music major in college or enroll in a music program. More information will be available on the Shadowville website beginning Jan. 1, 2010.
Related Links: Shadowville.com  |  School of Music  |  College of Fine Arts
---