Top Dog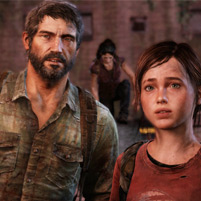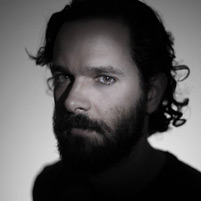 Neil Druckmann
Game developer Naughty Dog has raked in enough awards since its June release of "The Last of Us" to be considered this year's best in show.

Co-created by Carnegie Mellon University alumnus Neil Druckmann (MET'05) and Bruce Straley, the must-have post-apocalyptic thriller is the fastest-seller in PlayStation 3 history and has won more than 240 Game of the Year awards, voted on by critics and fans.

"It's humbling," said Druckmann, a 2005 graduate of CMU's Entertainment Technology Center. "It's a weird thing. When you're making the game, you never think you'll win awards. You're hopeful, but it's not why you do it."

"The Last of Us" sold a record 3.4 million units worldwide in its first three weeks and has topped 4.3 million units globally as of mid-February.

It's the story of 40-year-old Joel and teenager Ellie trekking across a post-pandemic United States and encountering different factions of survivors who have each found a unique way of dealing with the infected humans, the lack of supplies and the threat of other survivors. Cort Stratton (CS'01, MET'03) also works at Naughty Dog and was a programmer on the game.

"The Last of Us" was honored with 10 awards — including Game of the Year — at the 17th Annual D.I.C.E. (Design, Innovate, Communicate, Entertain) Awards. Supported by the Academy of Interactive Arts and Sciences, the D.I.C.E. Awards are the video game industry's most prestigious honors.

At this year's South By Southwest Festival in Austin, Texas, the game also won game of the year and three other categories of the inaugural gaming awards. In addition, the game is nominated for 10 British Academy of Film and Television Arts (BAFTA) Awards, which will be announced March 12.

Druckmann received a Writer's Guild of America award for his writing on "The Last of Us." He said the game's appeal lies in enabling the player to get as close as possible to feeling what it's like to love a surrogate daughter and care for a parent.
 
"At its core, 'The Last of Us' is about the bond that forms between these two main characters," Druckmann said. "It's a story about love, loyalty and redemption."

Druckmann said video games can be transformative for the players.

"They let you become characters and see the world through the characters' eyes. That can really change your perspective," he said.

Druckmann said he enjoys being a creative director, which allows him to imagine new worlds and characters and then bring his ideas to life.

"This was a chance to create the idea for a game I really wanted to play, and that's exciting," he said. "You get to work with great people and see your work interpreted in different ways. The end result is greater than the sum of its parts, and it's fascinating to see it all come together into this singular vision."

While his parents complained that he played video games too much as a kid, he said it has led to a great career.

"Many people who've played the game have told me how much it moved them emotionally and gave them confidence," he said. "It wasn't a passive thing for them; they really felt connected. Nothing is as satisfying as hearing that."

Druckmann chose CMU for his education because of its caliber of professors.

"Jesse Schell is one of the best designers I know," he said, referring to the ETC professor and chief executive officer of Schell Games. "I visited all sorts of schools, but guys like Jesse Schell, who was a creative director at Disney, they were more in line with what I wanted to do."

He added, "Jesse really opened my mind to brainstorming and to letting go of your ideas sometimes, no matter how precious they seemed. He really helped shape my skills."

Druckmann hasn't forgotten how he and his classmates pushed and supported each other as they pursued their passions.

"I would tell students today to hold on to those passions, because you might get the chance to do the big games that you dream of," he said. "No matter where you end up, keep your passions."

And the best part about the game's success?

"When you're creating a video game, the hours are long and it's quite intense and stressful," he explained. "To come out of that and see pride in the eyes of the team, this team who trusted us to take them some place and now to get this kind of recognition, it's very satisfying."

A live action film based on "The Last of Us" is in the works. Druckmann will write the screenplay.
Related Links: Entertainment Technology Center | About The Last of Us | Complete List of Game of the Year Awards | D.I.C.E. Awards | BAFTA Nominations | SXSW Nominations
---