White House Game Jam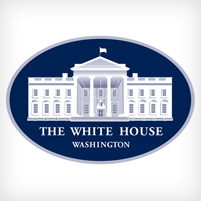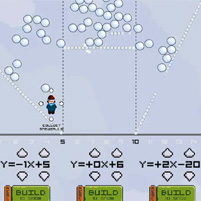 Screen shot from the game "The Piecewise Fort Incident"
Students, staff and alumni from Carnegie Mellon University's Entertainment Technology Center (ETC) proved that learning can be fun at the inaugural Educational Game Jam at the White House.

"It was an inspiring event, showcasing the immersive power of games, while also serving as a meaningful start to better leveraging this power to help kids and students be more engaged in learning," said ETC Director Drew Davidson.

The event, held Sept. 6–8 and sponsored by the Office of Science and Technology Policy and the Department of Education, explored educational topics and challenges.

For 48 hours, more than 100 people on 23 teams jammed to create educational games with the help of teachers and students based in Washington, D.C. The games were inspired by K-12 teachers who offered initial ideas and shared input during the process.

Games explored everything from evolution and ecology, to the electoral college and debate, to health and nutrition and scarcity of resources and social emotional learning.

The ETC's team of Alex Hu (ETC'15), David Liu (ETC'15) and Mac Lotze (ETC'15), worked on a game inspired by a middle school math teacher. The game uses algebraic functions to create walls of a snow fort for protection during a snowball fight.

"We had an opportunity to take a topic that could seem scary but gamified it," Lotze said. "We worked on making the topic fun and engaging where players would be interested in getting better at the math."

This was the second game jam for the trio. The first, the 2014 Global Game Jam, resulted in the release of "Not Everything is Flammable," which has been downloaded more than 20,000 times and is being refined as part of an ETC project.

Liu, who has a background as a filmmaker, said that he came to the ETC to study interactivity and entertainment.

"The sky's the limit with what you can do," he said in terms of working with video game concepts.

The CMU team was joined by other teams from higher education, big studios, independent studios and the government.

CMU alumni were on several teams including Sony's team from Pixelopus studio and included Nagarjuna Harisena (ETC'13), Ashwin Kumar (ETC'13), Jing Li (ETC'13), Jitesh Mulchandani (ETC'12), Haewon Nam (ETC'12) and Eric Zhang (ETC'13).

Sabrina Culyba (CS'03, ETC'05), a senior game designer at Schell Games; David Culyba (CS'03, ETC'05), ETC special faculty; and Davidson were on site for the weekend to provide teams with educational guidance and game design advice.

Davidson is a founding member of the Higher Education Video Game Alliance, which showcases the critical role video game programs are playing in education and preparing students for the 21st century workforce.

In 2011, President Barack Obama addressed the need for investments in education technology that will help create digital tutors that are as effective as personal tutors, and educational software that is "as compelling as the best video game."

"Games are a potentially powerful force for improving learning outcomes in the classroom," said Mark DeLoura, senior adviser for digital media at the White House Office of Science and Technology Policy.

"The White House Education Game Jam was all about connecting developers, designers and teachers to stimulate thinking about creative games that can help students learn concepts that are typically quite challenging," he said. "Some of the design teams will continue on to further develop and test their ideas, and some may go on to seek funding and resources to help their concepts reach their full potential."
Related Links: Entertainment Technology Center | Office of Science and Technology Policy | U.S. Department of Education | Higher Education Video Game Alliance
---