Career Connections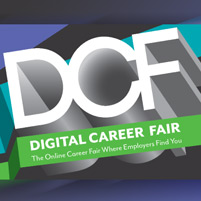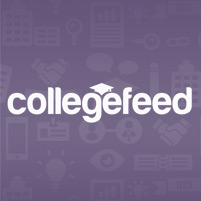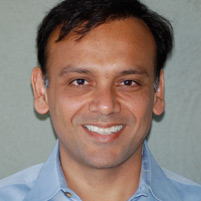 Sanjeev Agrawal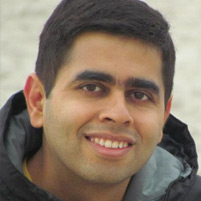 Aman Khanna
Aman Khanna (E'03) knows that landing a dream job requires the right skills, experiences and connections.

He teamed up with Sanjeev Agrawal, former head of product marketing for Google, to launch Collegefeed in 2013.

Carnegie Mellon University will become the first university to launch a Digital Career Fair with the company April 21–25.

Collegefeed grew out of Khanna and Agrawal's discussions about challenges they faced in their careers and as fathers.

"We asked ourselves, 'How can we create a way for our children to land their first jobs that is less dependent on chance?'" Khanna said.

Their solution is a social platform that connects students and recent alumni with employers and hiring managers.

Here's how it works: Students develop an online profile showcasing their career goals, skills, projects and experiences. Employers define criteria for job or internship candidates. A matching algorithm delivers relevant student profiles directly to employers' email. Employers can view profiles, send messages to potential job candidates and forward profiles to others within their organization.

"We partnered with Collegefeed to power our first Digital Career Fair because we recognized it was the best way to feature the diverse interests and multiple skillsets of CMU students, and to get them in front of the eyes of more employers," said Kevin Monahan, associate dean of Student Affairs for Career and Professional Development. "We're hoping the media-rich profiles created by students and algorithms used by Collegefeed will help create strong employment matches for both our students and our employer partners."

Todd Medema (TPR'14) helped to create the Digital Career Fair with Collegefeed and CMU's Career and Professional Development Center (CPDC) as part of his Fifth-Year Scholar Project.

"I originally proposed the idea of a 'reverse' career fair on campus where students could host booths demonstrating their skills and projects. When Collegefeed contacted the CPDC, we realized we could do this in a more scalable, digital way," Medema said.

CPDC staff hosted three workshops leading up to the Digital Career Fair to help students build and polish online presences.

While the Digital Career Fair is designed to kick-start interaction among CMU students and employers, Collegefeed will continue to make connections year-round.

Khanna led development of the platform utilizing skills he obtained at CMU's Silicon Valley campus, where he was a member of the inaugural Master of Science in Software Engineering program cohort.

"We learned about software development and risk management through 'learning by doing,'" Khanna said.

He turned to his alma maters, CMU and Stanford University, as well as the University of California at Berkeley to pilot Collegefeed last spring.

Since then, more than 500 companies — ranging from organizations such as Metlife, NBCUniversal, the Philadelphia 76ers and the U.S. Federal Reserve, to venture capital firms and startups such as Accel Partners, Quixey and InterWest Partners — and students from more than 400 colleges and universities have signed on to Collegefeed.

"This is one way I'm giving back. There's a lot of information about creating resumes and completing job interviews, but there isn't a course for making the right connection," Khanna said.
Related Links: Digital Career Fair | Collegefeed | Career & Professional Development Center | The Wall Street Journal highlights CMU's Digital Career Fair
---