Robotic Reality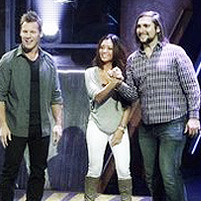 Host Chris Jericho, teammate Diana Yang, Christopher Hardouin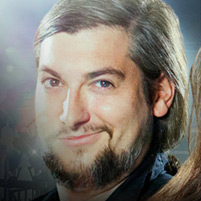 Christopher Hardouin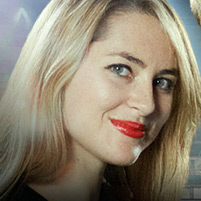 Heather Knight
When a young Christopher Hardouin (E'00,'01) dreamed he'd one day work with robots, he could never have imagined his latest adventure. As a contestant on "Robot Combat League," Syfy channel's new reality show premiering Feb 26th, the Carnegie Mellon University alumnus did battle with state-of-the-art, humanoid behemoths.

"It was so exciting," Hardouin said of the five-week shoot. "It was an adventure — battling these 1,000-pound, eight-foot tall, dangerous-as-heck robots and strategizing how we were going to fight. Are we going to take the offensive, punch more? What an incredible experience."

Hardouin, a Mattel project engineer, discovered the new series through a Facebook casting call for robotics engineers. Heading over to Universal Studios to audition, he found himself one of the first cast on the show.

"Robot Combat League" involves 12 teams, each with a professional fighter 'robo-jockey' and a robotics engineer 'robo-tech.' Strapped into an upper-body exoskeleton, the robo-jockey transmits real-time body movements to the team's robot in the ring while the seated robo-tech manipulates speed, direction and the robot's lower body with controls.

Also cast was Heather Knight, a CMU robotics doctoral student and owner of New York City-based Marilyn Monrobot Labs, a company that creates socially intelligent robot performances and sensor-based electronic art. Knight was named to the 2011 Forbes List for 30 under 30 in science for her work in 'interactive theater using robotics.'

Two of 12 robo-techs on the show added up to significant CMU presence.

"It was only natural for CMU to be so well represented on this exciting new show's first edition," said Knight. "The contestants were able to share direct control of cleverly-designed fighting robots that enabled humanoid motions and compelling robot characters."

Hardouin, a New Orleans native, came to multidisciplinary Carnegie Mellon for its "top-notch" engineering and robotics, as well as its dramatic opportunities. While he received his engineering degrees, he enjoyed becoming a professional dancer with the CMU ballroom dance club and an "avid" Scotch 'n Soda member.

After graduation, Hardouin secured a position as a toy engineer at MGA Entertainment through two members of his CMU network — his "mentor and idol," robotics professor Illah Nourbakhsh, and his new boss, Jonathan Buford (E'99), a mechanical engineering alumnus. Hardouin began with 'commando bot,' — a robotic toy with human sensing and voice recognition capability. As the company grew, so did Hardouin's responsibility.

Moving on to Mattel, he took on the Hot Wheels line and "adventurous" products like the Hot Wheels Video Racer, a 1:64th scale car with working digital video camera including audio.

As much as he enjoys toys and an opportunity to perform again, in CMU entrepreneurial spirit, Hardouin's long-term goals include starting his own consumer robotics company.

He credits much to his CMU connection.

"At Carnegie Mellon, you are doing so much and experiencing so much," he explained. "When you enter the world with a Carnegie Mellon degree, you're so well prepared. It's such an advantage."

"You're often working on teams, so you learn to work with people — and you learn how people work, too," he added with a smile. "There's a great feeling of camaraderie. Some of my best friends today are CMU alumni that I've kept in contact with."

And the show brought an unexpected perk. "I finally convinced my wife that we should get cable so we could watch the show," Hardouin laughed.
Related Links: Chris' team | Heather's team | School of Computer Science | Robotics Institute | Heather Knight: Cyborg Cabaret | Greenlighting Startups
---