Three Go to CMU Teams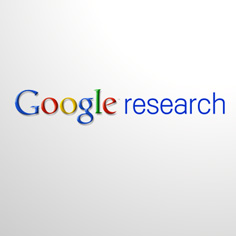 In Google Inc.'s first-ever round of Google Focused Research Awards, Carnegie Mellon University teams received three of the 12 awards.

Google has identified machine learning, privacy, use of mobile phones as data collection devices, and energy-efficient computing as four areas in which the company is deeply invested but where much remains to be studied. Unless you're at Carnegie Mellon.
 
"Here at Google Pittsburgh, we deeply appreciate our strong relationship with CMU," said Andrew Moore, engineering and site director. "With these focused research awards, we see an example of how that collaboration and recognition extends broadly across Google."

The first team will use automated and semi-automated methods to extract perhaps 25 million facts from the Internet — and to place those facts in the context of time, place and community. In the process, they'll create the world's largest structured database.

The team includes Tom Mitchell, head of the Machine Learning Department; William Cohen, associate research professor of machine learning; Christos Faloutsos, professor of computer science; and Garth Gibson, professor of computer science. The team will receive $1 million for two years (with $500,000 for a third year pending review).
   
Another project called "Privacy Nudges," brings together a team including Lorrie Cranor, associate professor of computer science and of engineering and public policy; Norman Sadeh, professor of computer science, and Alessandro Acquisti, associate professor of information technology in the Heinz College.
The work — funded by $400,000 over two years — will include behavioral studies of what people are willing to do to protect their privacy online, as well as development of new tools that encourage people to protect themselves, rather than enforcing strict rules. Say a user was about to post her birth date on Facebook, such a tool wouldn't prevent her from posting, but would remind her that doing so would increase her risk for identification theft.
   
Finally, David Andersen, assistant professor of computer science, and Mor Harchol-Balter, associate professor of computer science, will receive $100,000 to study scaling problems associated with building energy-efficient computing clusters.
Related Links: Watch Video: Behavioral Economics & Privacy  |  New York Times Blog  |  Facebookers Beware
---