Alum on Wireless Electricity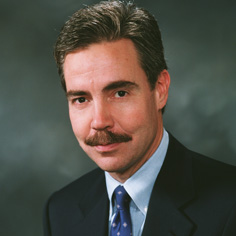 Imagine the cellphone in your pocket recharging as you relax in the den. Your electric car repowering just by pulling into the garage. A laptop that never dies. If Eric Giler (CIT'77) has his way, this will soon be reality.
Giler is the CEO of WiTricity Corp, a revolutionary start-up developing safe, efficient, wireless electric power. WiTricity's unique technology is based on magnetic resonance and can transfer energy a full room's distance.
"The applications are about as broad as anything that's powered — from mobile devices to industrial robots," noted Giler.
WiTricity is currently working with a number of manufacturers and the company unveiled a 'proof of concept' wirelessly-powered television at last week's 2010 Consumer Electronics Show. 
"The technology's proven out, and I believe you'll see products that incorporate WiTricity technology on the market, commercially available, by the end of next year," Giler said of the company's rapid progress.
The world is taking note. Giler was asked to
speak at the 2009 TED
(Technology, Entertainment, Design) Conference, a prestigious multi-disciplinary gathering of the world's cutting-edge thinkers. And Giler and WiTricity are featured in the most recent issue of
Fortune Small Business
.
Until its acquisition in 2005, Giler spent the bulk of his career as the co-founder and CEO of Brooktrout, Inc., a telecom company. Giler was persuaded to help out 'one day a week' at Groove Mobile, a mobile music provider. He quickly found himself back at the helm once again, enjoying it so much, he was ready when WiTricity called in 2008.
"I thought, if I'm going to have another career, this is something that's going to change the world in a meaningful way," Giler explained. "Getting rid of wires and batteries is a fundamental scientific breakthrough."
Giler is an entrepreneur with interests ranging from piloting to music. Carnegie Mellon proved ideal for the young Giler, as he was able to study under pioneers in electrical engineering, business, classical guitar and piano.
"I ended up with absolutely the best educational experience at Carnegie Mellon," Giler said. "Particularly on the industrial management side, you became incredibly technically competent, learning how to approach a problem, how to solve it. You gained a very basic skill set that has helped me throughout my career."
Giler's ties to Carnegie Mellon are strong — his father, two brothers and wife, Kim (HS'78), are all alumni.
He and Kim have remained generously committed, supporting students through the
Giler Family Scholarship
as part of the Holleran Scholarship Challenge, as well establishing the
Giler Humanities Lecture Series
.
"It's an overriding, basic thing that you want to give back," Giler said, explaining that contributions supporting Carnegie Mellon's exceptional students are also a great return on investment.
He added, "If you can educate somebody, the impact is enormous, especially at Carnegie Mellon — that one person you help can become a hundred or a thousand people in the end."
Related Links: WiTricity  |  Giler's Bio
---