Alum's Work on FarmVille, Mafia Wars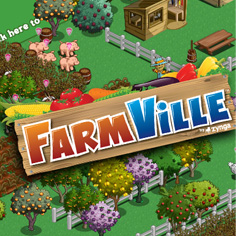 While Justin Cinicolo (HS'05, MET'07) isn't a household name, his work is. As a general manager at
Zynga
, a social-network game developer, he helps ensure that over 230 million daily users can tend to their farms and expand their empires through popular games like FarmVille and Mafia Wars.
"I'm really excited by the small consumable experiences we make at Zynga," said Cinicolo. "These games can be played five minutes at a time and really do a good job of intersecting with our busy lives. I'm working on things that both my 4-year-old cousin and 80-year-old grandmother play."
Interested in programming from a young age, Cinicolo came to Carnegie Mellon as an
Information Systems
(IS) major and quickly expanded his interests to
human-computer interaction
and design.
"I did all sorts of crazy multi-disciplinary stuff while I was at Carnegie Mellon," said Cinicolo, who was also heavily involved in Greek Life as a brother of Theta Xi. "You start taking more and more classes and before you know it, you've got double majors going on."
What was significantly meaningful as both a student and in terms of his career path, says Cinicolo, was the mentorship provided by his professors. He credits three in particular. 
"Professor Larry Heimann was very influential to me," said Cinicolo of the information systems teaching professor. "He's someone I could really talk to — a great mentor."
A posting for research associates by
Entertainment Technology Center
(ETC) assistant professor Jesse Schell sparked Cinicolo's fascination with game design, and he spent the next three years working with Schell.
"I worked closely with Jesse, more so than any other professor," Cinicolo noted. "I would definitely give him credit for my career path."
That work and an inspirational class with Carnegie Mellon Professor Randy Pausch led him to a master's degree at the ETC.
"Randy Pausch was very involved with all the grad students at the ETC and I was in his office quite a bit bouncing ideas back and forth," added Cinicolo. "That was the great thing about the program and Dr. Pausch — how accessible he was to everybody."
After graduation, Cinicolo spent two years at Leapfrog, designing toys and learning the industry. Eager to 'get in on the ground floor,' he jumped at the chance to join Zynga after being referred by a Carnegie Mellon friend already employed there.
He hit the ground running, sharing responsibility for bringing Mafia Wars to market and rising to general manager within a year.
There are now more than 15 tightly knit Carnegie Mellon grads at Zynga. The company has exploded to more than 900 full-time employees worldwide, but Cinicolo still prefers to stay out of the limelight.
"I mostly stay off the radar," he said, "except when I can do things that benefit Pittsburgh and Carnegie Mellon."
Related Links: Information Systems  |  HCII  |  Entertainment Technology Center  |  Zynga
---