Intel & Carnegie Mellon Partner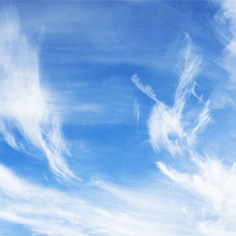 From desktops to cell phones, computing technology keeps us connected wherever we go. And for nearly two decades, Intel Corporation and Carnegie Mellon University have pioneered research to improve technologies that enhance our daily lives.
Cloud computing is one such technology being leveraged widely — allowing users to perform a range of activities on the web using shared resources. Organizations are increasingly taking advantage of cloud computing, but universities have only begun to have access to the cloud computing resources necessary for research and education on this emerging computing paradigm.
Carnegie Mellon's School of Computer Science recently became the latest research institution — one of only two in the United States — to host a site as part of Open Cirrus, a global, open-source test bed for the advancement of cloud computing research and education. This computing cluster will provide additional resources for Carnegie Mellon faculty and other researchers worldwide.
Open Cirrus was launched in 2008 by HP, Intel and Yahoo! to promote open collaboration among industry, academia and governments on data-intensive, Internet-scale computing.
"The phenomenal success of the worldwide web was built on open-source, i.e. the Linux-Apache-MySQL-Python stack, in partnership between universities and academia," said Andrew Chien, vice president of Intel Labs and director of Future Technologies Research. "At Intel, we hope that Open Cirrus will both enable academic research on cloud software from infrastructure to applications, but also recreate that dynamic partnership to power the development of the cloud as an global, open, interoperable, information and compute platform for the 21st century."
"This site embodies our commitment to the collaborative, open-source research environment that Open Cirrus promotes and to aggressively pursuing cloud computing research on this campus," said Greg Ganger, professor of electrical and computer engineering and director of Carnegie Mellon's Parallel Data Lab.
Open Cirrus enables universities to better prepare students who will increasingly work in cloud environments. It also fosters academic research on new applications for the cloud, and on how to improve the software and hardware that enables cloud computing.
"Having a facility like this and being able to participate in Open Cirrus will provide us with unprecedented opportunities for research and education on Internet-scale computing," said Randal E. Bryant, dean of the School of Computer Science.
He added, "We see applications well beyond those being pursued by industry today, including astronomy, neuroscience, and knowledge extraction and representation, and we will be able to delve more deeply into the design of the system itself."
Related Links: Read More  |  SCS Ranked #1 by U.S. News & World Report  |  School of Computer Science
---