What a Play!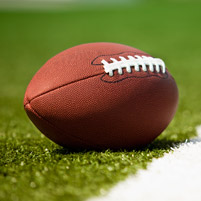 Steeler Nation has a new way to keep in touch with every nailbiting drive, every stat, in real-time. Pittsburgh Steelers fans around the world can get drive-by-drive stats, box scores, standings, player statistics, Steelers news, Steelers video-on-demand content, Steelers-related tweets — straight to their iPhones, Android devices and Blackberry devices. In addition, fans in the club seats and suites can download the Steelers Gameday PLUS app to their WiFi-enabled smartphones and use it to watch the plays from unique camera angles across the stadium.
Initially created by students at Carnegie Mellon University for the Pittsburgh Penguins, the YinzCam fan experience is also available to fans of the New England Patriots and the San Francisco 49ers.
"It speaks volumes about our undergraduates at Carnegie Mellon," said Priya Narasimhan, an associate professor of electrical and computer engineering, director of Intel Labs in Pittsburgh and YinzCam Inc.'s founder and Chairman.
"I think it says that we have the potential for impact. We can build something that goes out there and competes on a national level, capturing people's imagination," she said. "This is a huge thing. It is befitting for a sports technology to be born out of this city."
Narasimhan says that fans can expect to be able to see the plays at great angles from the Wi-Fi covered seats. They will also be able to see the NFL RedZone channel on their smartphones.
"They will be able to follow all of the action in an unprecedented way. This technology was born out of my love for sports, and it is my hope for every football fan to experience this," she said.
Tony Quatrini, director of marketing for the Steelers, says the organization is pleased to provide this exciting state-of-the-art product to enhance the fan experience at Steelers home games and around the world.
"The students at CMU are among the best and brightest in the country and we consider ourselves fortunate to be working with such an exceptional Pittsburgh Institution," Quatrini said. "All the credit goes to Priya Narasimhan and her staff."
The technology can be used on multiple device platforms, including iPhone, iPod Touch, Android and specific Blackberry devices.
Members of the  project team include Rajeev Gandhi, Justin Beaver, Max Salley, Jeremy Kanter, Nathan Mickulicz, Brian Finamore, Paul Rubritz, Hao Su and Lou Biancaniello.
Related Links: Download the App | Follow YinzCam on Twitter | YinzCam on Facebook | Electrical and Computer Engineering
---