Google's Eric Schmidt To Speak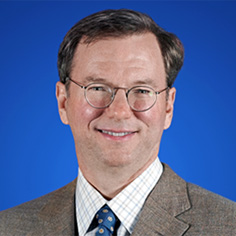 Eric Schmidt, chairman of the board and chief executive officer for Google Inc., will speak at Carnegie Mellon University's 112th commencement ceremony at 11 a.m., Sunday, May 17 in Gesling Stadium on the university campus, where some 3,400 undergraduate and graduate degrees will be conferred.
"We are honored to host a distinguished and star-studded group of honorary degree recipients this year, including our commencement speaker, Eric Schmidt. Eric is a world-renowned Internet strategist, entrepreneur and visionary with strong ties to Carnegie Mellon. His lifelong pursuit of excellence and his understanding of the dynamic nature of this university make him an ideal commencement speaker for us," said Jared L. Cohon, president of Carnegie Mellon.
Since joining Google in 2001, Schmidt has shared responsibility for the company's day-to-day operations with founders Larry Page and Sergey Brin. He also has focused his attention on building the corporate infrastructure needed to maintain Google's rapid growth and on ensuring that quality remains high while product development cycle times are kept to a minimum.
Prior to joining Google, Schmidt was chairman and CEO of Novell, where he led the strategic planning, management and technology development for the global software corporation. Before leading Novell, he was chief technology officer and corporate executive officer at Sun Microsystems Inc., where he led the development of Java, Sun's platform-independent programming technology, and defined Sun's Internet software strategy. Before joining Sun in 1983, he held positions at Bell Laboratories and Zilog, and was a member of the research staff at the Computer Science Lab at Xerox, Palo Alto Research Center.
In 2006, Schmidt was elected to the National Academy of Engineering for "the development of strategies for the world's most successful Internet search engine company." He was named a fellow of the American Academy of Arts and Sciences in 2007.
Schmidt has served as a member of Carnegie Mellon's Board of Trustees and its School of Computer Science's Dean's Advisory Board. He is chairman of the board of directors for the New America Foundation.
Schmidt, who will also be awarded an honorary doctorate in science and technology from Carnegie Mellon, will share the commencement platform with four other honorary degree recipients: Thomas Detre, Keith Lockhart (MFA'83), Phylicia Rashad, and Harold Shapiro. Learn more about these distinguished honorees.
Related Links: About Commencement
---