The Brain's Response to Music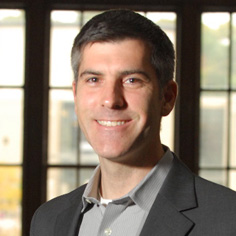 What makes one musical performance better than another? How can one song make us happy and another sad?
Richard Randall, a Carnegie Mellon professor in music theory, is looking for the answers.  Working with UPMC's Center for Advanced Brain Magnetic Source Imaging, he is using technology called a magneto-encephalogram (MEG) to study the brain's response to music.
By studying the brain's neurons in action, Randall hopes to learn in what ways music is central to a person's mentality.
"Carnegie Mellon is an exceptional environment for this kind of research because of its strong arts, psychology and cognitive science programs — and its open and collaborative atmosphere," Randall said. "Musicians involved in this area, such as myself, understand that they must work with psychology professionals in order for the results to be meaningful."
Randall noted that while the academic world needs experts, it is critical that those experts work together across disciplinary boundaries.
"By doing so they can learn to identify new problems and questions, and come up with more creative and often more meaningful solutions and answers," he said. "Carnegie Mellon understands this at a fundamental level, and this understanding makes this university a great place to work."
While his research program is in its infancy, he hopes that neuroimaging technology — like MEG — will prove to be a valuable investigative tool for studying music.
"I hope that my research stimulates activity in this area," Randall said. "Music perception and cognition research is inherently interdisciplinary. The best research is conducted by musically well-informed investigators using the best investigative and experimental techniques."
Related Links: School of Music
---