Ender Finol Receives Grant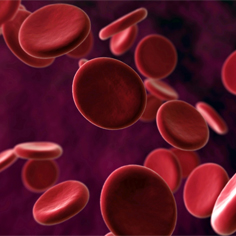 More than five percent of Americans suffer from aortic aneurysms. Their sudden rupture can halt the flow of life-sustaining, oxygen-laden blood to vital areas of the body. Carnegie Mellon's Ender Finol has received a two-year, $602,000 grant from the National Institutes of Health (NIH) to develop methods for accurately evaluating the risk of these aneurysms rupturing.
"What we are trying to do is create a simple tool that helps predict when these ruptures will occur and give physicians a more scientific understanding of the relationship between blood flow and vascular disease," said Finol, an associate research professor and head of the Vascular Biomechanics and Biofluids Laboratory at Carnegie Mellon's Institute for Complex Engineered Systems (ICES).
Finol said his research team is working to develop a computational system that will help surgeons better understand how changes in the shape and the thickness of the arterial wall can signal the exact moment a rupture may ensue.
According to Satish Muluk, director of Vascular Surgery at Pittsburgh's Allegheny General Hospital, Carnegie Mellon's research will give physicians a more sophisticated way of predicting when ruptures will occur.
"If we can learn early on about high-stresses in the arterial wall, and how such stress is associated with the remodeling of the aneurysm over time, we have a better chance of focusing in on patients with the highest risk of rupture," Muluk said.
Although men ages 55 and older are at greatest risk for such aneurysms, Muluk said women also face great risk because their blood vessels are smaller, often making them prime targets for premature ruptures.
"We are also looking at the characteristics of the tissue that makes up the arterial wall to determine the effect of this material in the eventual rupture of aneurysms," said Finol, who recently co-authored papers on aneurysm modeling in the journals Computers and Structures and Computer Methods in Biomechanics and Biomedical Engineering.
Gary K. Fedder, ICES director and professor of electrical and computer engineering and robotics at Carnegie Mellon, said Finol's research continues to extend the reach of ICES and its biomedical footprint.
Initial seed funding for the research was provided by the Pennsylvania Infrastructure Technology Alliance, the Pennsylvania Department of Health and a Dowd-ICES graduate fellowship.
---