Students Head to Nation's Capital for Summer Internships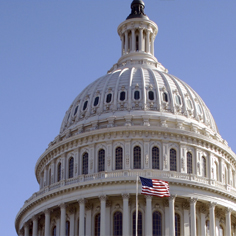 Eleven Carnegie Mellon undergrads will spend the summer as interns in Washington, DC. Recipients of the Milton and Cynthia Friedman fellowships, they will each receive grants of up to $3,000 to support policy-related work.
"I think it is important in today's global world and economy that the best and brightest young people, such as Carnegie Mellon students, have the opportunity to develop a solid understanding of the political process," said Cynthia Friedman. "These fellowships give them a chance to see Washington from the inside and cultivate the skills and connections they will need to have a real impact when they go out into the world."
The fellowships — which are available to students in all majors — were endowed in 1999 by Carnegie Mellon Trustee Cynthia Friedman in memory of her husband, Milton (E '47, '49). They are designed to foster significant work experiences that complement students' academic course work and assist them as they make career and graduate education decisions.
Carnegie Mellon's Office of Government Relations in Washington, D.C., plans events for the students to enhance their summer experience.
"Washington, D.C., is the pulse point of our nation, and the opportunities afforded to the Friedman Fellows through their internships this summer will not only be an invaluable experience to take back to their individual course of study, but also something they can use as a touchstone for their future careers," said Maureen McFalls Young, Carnegie Mellon's director of government relations.
Last year the fellows participated in a tour of the State Department and got a behind-the-scenes look at National Public Radio. They also attended briefings at various D.C.-based think tanks and various social activities.
Read about this year's Friedman Fellows and their assignments.
Related Links: Government Relations  |  Capitol Hill Diaries
---