Feast, Pomp & Pageantry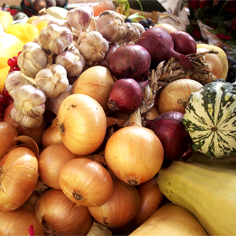 Members of the Pittsburgh community ushered in the seasonal spirit with the Carnegie Mellon Madrigal Singers on Dec. 1, 2007. The Madrigal Dinner was held in the University Center's Rangos Ballroom and featured the singers performing under the direction of Robert Page, the Paul Mellon University Professor of Music and director of choral studies.
"On Saturday, December 1, Rangos Ballroom was transformed back to the Renaissance period," said Anne Witchner, assistant dean of student affairs. "It was an evening of pageantry and pomp filled with music and all types of entertainment."
She added, "Carnegie Mellon is the perfect place for this event because of the richness of talent. The students who performed were dressed in period costumes as were the wait staff."
The bill of fare included wassail, mixed salad greens, braided loaves, braised beef, fingerling potatoes, seasoned vegetables, bread pudding, coffee and tea. A vegetarian option was available. The dinner was preceded by a 6:30 p.m. reception on the second floor of the University Center.
"Taste a bit of delightful history and relish the flavor of favorite holiday songs in new garb," invites Page. "Where else can you possibly enjoy jugglers, magicians, bagpipers and madrigalists at the same time-and savor a culinary extravaganza as well?"
Other entertainment included a stilt-walker, mime and harpsichord player. A Carnegie Mellon faculty member performed a magic act.
Tickets were on sale at the University Center Information Desk. They were $12 for students, $10 for children age 10 and under, and $20 for adults. Students were invited to use Meal Blocks and Dine-Xtra to purchase tickets.
Dinner guests were invited to dress in traditional Renaissance costumes, although they were not required.
The event was sponsored by Carnegie Mellon's School of Music, Student Senate, Student Affairs and Activities Board Special Events.
Related Links: View Poster [.pdf]  |  Student Affairs  |  School of Music
---