Major Motion Picture Filming on Campus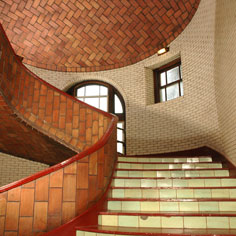 It's only fitting that a movie called "Smart People" would be filmed at Carnegie Mellon, the hub for smart people.  Filming on campus Nov. 6-15, 2006, and one day in early December, the story centers on a widowed Carnegie Mellon English professor falling for his former student.
"Smart People" stars Dennis Quaid, as an eccentric Carnegie Mellon English professor, and Sarah Jessica Parker, as his former student with whom he falls in love. Thomas Haden Church will play the professor's adopted brother and Ashton Holmes will play a Carnegie Mellon student. The film's producer is Michael London, whose credits include "Sideways," "House of Sand and Fog" and "The Illusionist."
Filming will take place at numerous buildings across campus and students will be used as extras, production assistants and interns.
"We're excited that students, faculty and staff are getting the chance to be involved in a major motion picture," said Marilyn Kail, Carnegie Mellon's assistant vice president for marketing communications. "We're also being very careful to work with the filmmakers so that our campus community is enriched by this experience, not disrupted."
This isn't the first time Hollywood has come to Carnegie Mellon. "Wonder Boys," starring Michael Douglas and Tobey Maguire, was also filmed on campus but did not use the Carnegie Mellon name.
"By having this movie feature the university prominently, we're building national awareness for Carnegie Mellon," added Kail.

Other films with Carnegie Mellon production connections include "The Mothman Prophecies," "Dogma" and "Flashdance."

Related Links: Visit Carnegie Mellon
---