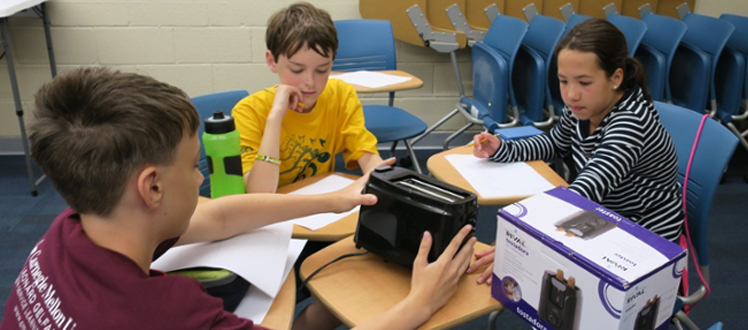 Requesting Act 48 Approval for your Event
As part of the highly qualified teacher requirements established in the No Child Left Behind legislation, all teachers in Pennsylvania must participate in 180 hours of professional development activity every five years to maintain active certification. The Leonard Gelfand Center supports university departments that would like to offer Act 48 units to teachers who participate in professional development programs that are conducted. Please note the following steps for completing this process.
Prior to conducting the activity, complete the Carnegie Mellon Act 48 Submission Form [.pdf].

Collect information from each participating teacher: Name, Home Address, School, Professional Personnel ID (which teachers can find at the PA Department of Education website). View an Act 48 evaluation form [.docx].

Determine the number of hours that each participant earns through your program. As a result, it is important to keep attendance or sign-in sheets which may be needed in the case of an audit. Teachers earn hours for participation in activities and not for breaks / meals unless a speaker presents during the meal.

Send teacher information to the Gelfand Center within 21 days of the completion of your program. View a sample roster template [.xlsm]. The data will be uploaded to the Department of Education and confirmation letters will be returned to your department so that you can send them to the teachers.

Note: Other states have different systems, and teachers may ask for a letter that confirms that they have participated in your program and the number of hours associated with the workshop, which they can submit to their school district administrators. The Gelfand Center will only process files for upload to the Pennsylvania Department of Education.