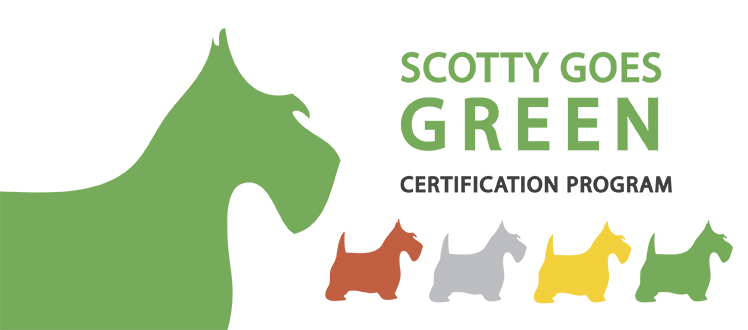 Conservation Tips
Contact your Department's Facility Coordinator or FMS (Facilities Management Services) for any of the following services unless otherwise stated. (412-268-2910)
    To request fluorescent bulbs for your department.
    If your light fixtures need to be fixed, cleaned or replaced.
    To have your lighting level measured.
    To get (more) light switch decals or to have lights or fans put on timers or motion sensors.
    If you have a monitor or any other electronics that need to be recycled.
    To get (more) temperature guides for thermostats.
    To have a radiator fixed or to have a control valve put on it.
    To have a seal or crack in or around a window fixed.
To maximize power savings, EPA recommends setting computers to enter system standby or sleep after 30 to 60 minutes of inactivity. To save even more, set monitors to enter sleep mode after 5 to 20 minutes of inactivity. The lower the setting, the more energy you save, and turning off saves the most!  New monitor technology does not need screen savers and they do not save power!
Check in with your department and ask when backups or software upgrades are scheduled, so your computer will not be left out, if you turn it off.
To learn about the benefits of using LCD monitors instead of CRT monitor:
To learn about "smart power strips," how they work and where to buy them; 
To learn more about Vendor Misers, how they work, and where you can order them:
Indoor Air Quality
Contact your Department Facility Coordinator or FMS (Facilities Management Services).
(412-268-2910)
To have a carpet or floor replaced or cleaned 
To have the ventilation exhaust or supply of a heating or cooling unit fixed or cleaned
Waste Management & Recycling
To request a paper or bottles & cans recycling bin or learn where the nearest cardboard and hard to recycle (batteries, toner/ink cartridges, etc) drop off is located, contact Barb Kviz*
To learn more about furniture recycling see:
Green Purchasing
To learn more about biodegradable cutlery and where to buy it, see:
To learn more about sustainable office supplies (including refillable, reusable and recycled products) and where you can buy them see:
To learn more about what "green" options (local, organic and/or zero waste) are available for catered events contact Dining Services or Barb Kviz*
To learn more about water filters and where you can buy them see:
To learn more about fair trade coffee and where you can buy it see:
To learn more about phosphate free soap and non-antibacterial soap and where you can buy it see:
To learn more about environmentally friendly hotels and meeting places and where you can book them see:
Procurement
Be sure to check out the following purchasing link so review the most recent environmentally preferable products or services available.
Carnegie Mellon Procurement Services Green Practices

EPA Environmentally Preferable Purchasing
Transportation, Commuting & Travel
To request more bike racks or to have them fixed contact the building manager/engineer or FMS
Video Conference! Flying has a huge environmental footprint. Check out videoconferencing options through CMU Computing Media Services.
For any additional questions or comments please do not hesitate to contact Barb Kviz*
*To contact Barb Kviz email bk11@andrew.cmu.edu or call at 412-268-7858