Activities
EST&P graduate students have many educational, professional development, and social opportunities at CMU. This page offers a few examples, some that go beyond the boundaries of the program, the College of Engineering and the University to support and encourage a wide range of student intellectual, technical, professional, social and sporting activities. For more information, also visit the Office of Student Leadership, Involvement, and Civic Engagement, Graduate Student Assembly (GSA), or the CMU Activities Board. 
CMU Energy Week
Hosted by the Wilton E. Scott Institute for Energy Innovation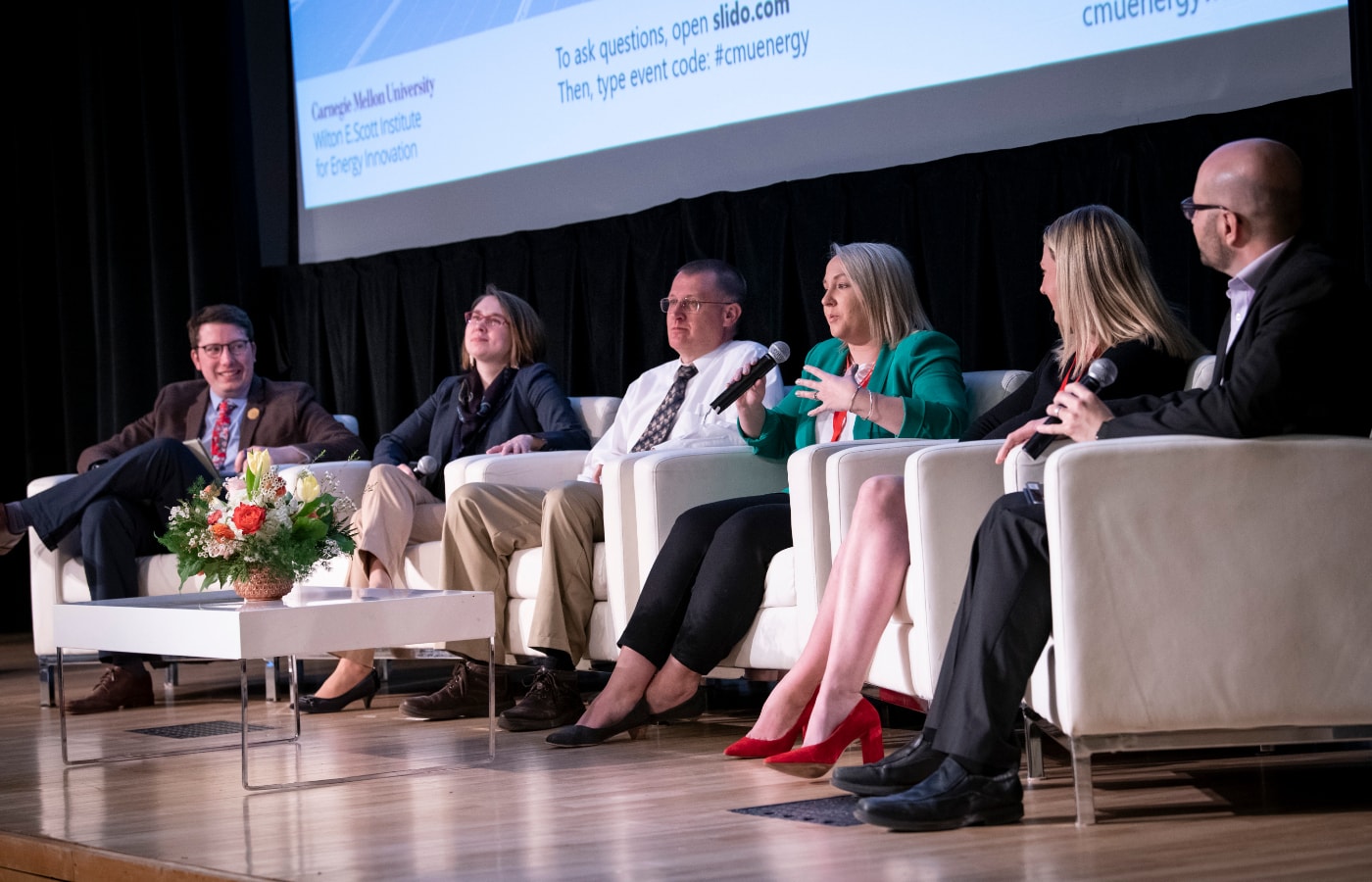 Hosted by Carnegie Mellon's Wilton E. Scott Institute for Energy Innovation, CMU Energy Week's series of forums, panel discussions and special events are designed to engage industry, students, faculty, staff, government officials, innovators in technology and the public on the future of energy research, policy and education.
Students have the opportunity to participate in a variety of ways including competing in a hackathon, volunteering and attending the CMU Energy Career Fair. EST&P is a proud co-sponsor of this event.
EST&P Energy Symposium
The Energy Symposium brought the new generation of engineers, scientists, researchers and policy makers together with industry representatives to promote a dialogue on the current energy landscape and the future of various careers in the energy industry.  The Symposium aims to highlight some of the recent movements in the energy field such as technological innovations, climate change, consumer trends, political shifts and more.
This event was organized by the master's students in the Energy Science, Technology and Policy (EST&P) M.S. program in the College of Engineering and jointly supported by EST&P Staff and Carnegie Mellon's Wilton E. Scott Institute for Energy Innovation.
Professional Development
Various opportunities each semester, for example:
Career consulting and job search preparation through CPDC, GCC, and Grad Education
Campus Recruiting 101 workshops and Resume Labs held by the CPDC for EST&P students
Guest lectures and distinguished speaker seminars
Opportunities to participate at regional energy conferences and competitions such as CMU Energy Week, CU Energy Week & Case Competition, Duke Energy Week, MIT Energy Conference, ARPA-E Energy Summit, Engineering Sustainability Conference, etc.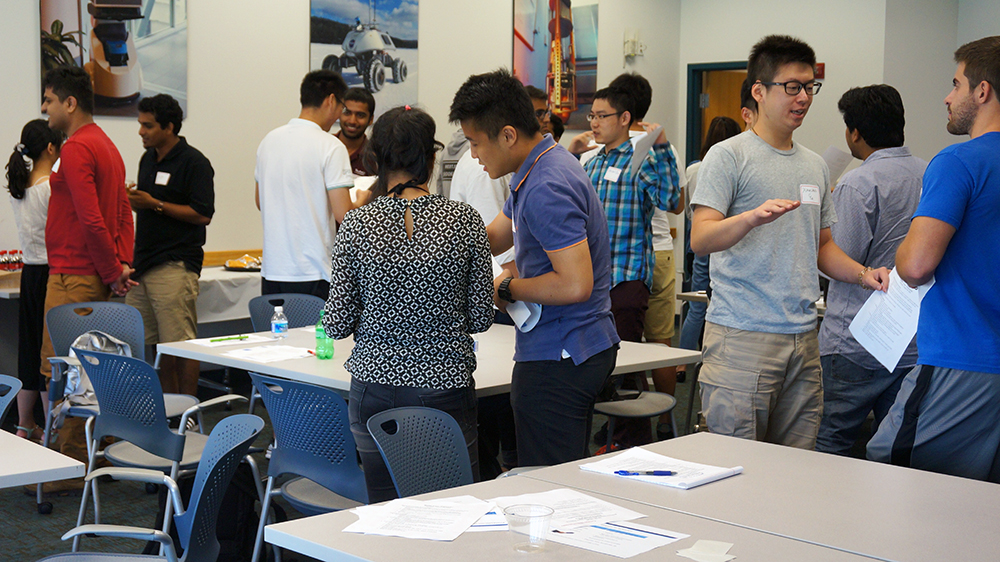 Clubs and Organizations
Take advantage of education beyond the classroom
There are many student-run groups and professional societies who host a variety of events.  Here are links to see what's going on at CMU:
Social Events
Sponsored by EST&P:
Orientation Breakfast & Lunch
Welcome Picnic
CPT/Internship Panel Happy Hour
American Thanksgiving Dinner
December Graduate Recognition and Holiday Luncheon
Spring Kick-off Dinner (off-campus)
Energy Week Reception for students & alumni
Diploma Ceremony Breakfast Reception
Additionally, GSA sponsored activities are organized through the elected EST&P GSA representative. Past activities included: Ski trip, bowling, lunch/breakfasts/happy hours, rock climbing, ice skating, Kennywood Amusement Park, etc.