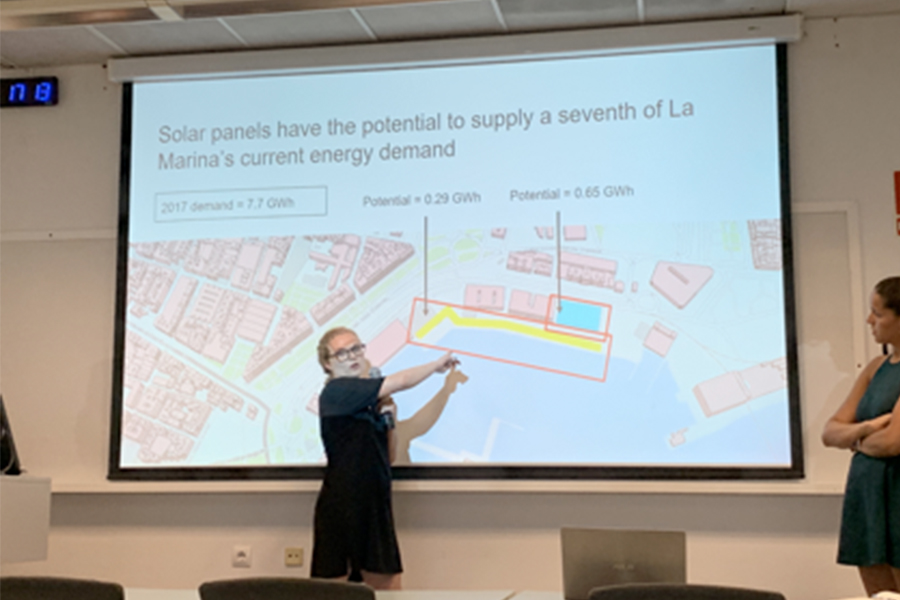 July 29, 2019
Yoder Participates in Interdisciplinary Sustainable Architecture LAB Workshop
By Jessica Keast jkeast(through)andrew.cmu.edu
Media Inquiries
From July 1-5, Energy Science, Technology & Policy (EST&P) master's student Elizabeth Yoder represented Carnegie Mellon at the Interdisciplinary Sustainable Architecture LAB Workshop in Valencia, Spain. Yoder had the opportunity to meet and collaborate with 11 students from four international universities on a variety of sustainability projects.
"The diversity of the group was a significant advantage for our team," said Yoder. "We drew on the experience of each individual. The architects, one from Austria and one from Italy, developed the designs and uses for the two spaces. My Serbian teammate, who studied chemistry, developed a plan for cleaning the sea water and using it to supply the two buildings. The chemical engineer from Canada discussed thermal heating." 
The workshop culminated in a round of presentations to the faculty who provided feedback to the students.
You can read more about the workshop on the Scott Institute for Energy Innovation's website.