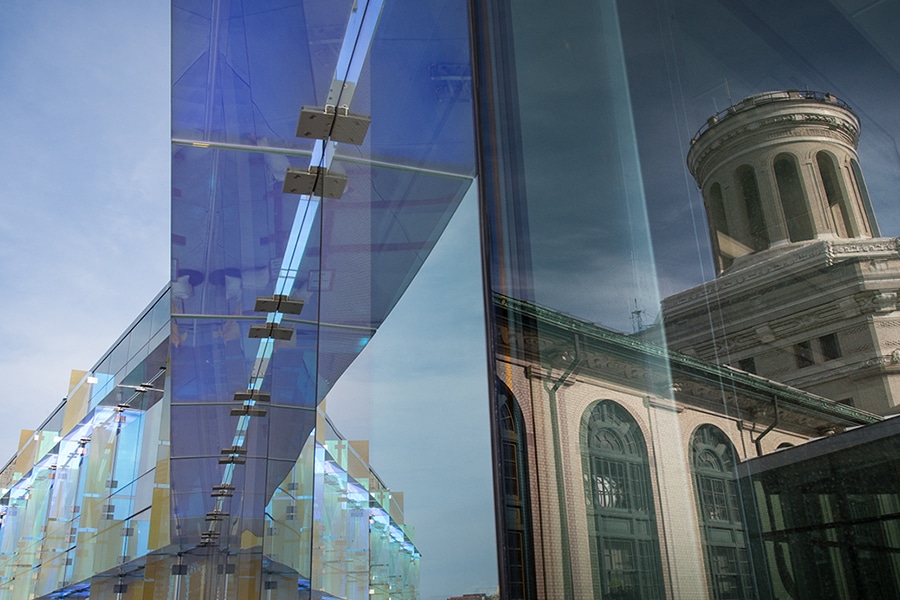 June 03, 2019
Summer 2019 News Briefs
June 2019
Venkat Viswanathan, an assistant professor of Mechanical Engineering, has received a 2019 Young Investigator Award from the Office of Naval Research to research how to improve battery safety in low temperatures. His research focuses on designing materials for novel energy conversion and storage capabilities, making batteries an important part of his work. He is currently working with graduate students Shashank Sripad and Dilip Krishnamurthy to improve the widespread lithium ion batteries. The Young investigator Program supports young academic scientists and engineers in researching topics that could benefit the goals of the Navy and Marine Corps. As the recipient of the award, Viswanathan will work closely with other researchers, to make the work relevant for naval applications.
Jaramillo Wins CIT Faculty Award
Engineering and Public Policy Associate Professor Paulina Jaramillo was named the winner of the Steven J. Fenves Award for Systems Research College of Engineering faculty award. A formal celebration will be held in Fall 2019 at the Annual Faculty Meeting and Awards Ceremony. Congratulations to Prof Jaramillo!
EST&P core faculty member Nicholas Muller (EPP/Tepper) compiled data to create a 60+ year perspective on how accounting for environmental damages changes how we think about economic growth in the U.S. You can read more on the Energy Institute at Haas blog. 
July 2019
EPP's Jay Apt was quoted by The Associated Press about the challenges of utility-scale battery storage. Arizona Public Service has adopted battery storage technology to deploy renewable energy and build a more resilient power grid, but their recent fire and explosion highlighted the challenges and risks of this technology. Nearly all of the utility-scale batteries are lithium-ion batteries that can start a fire if they get too hot. "Anytime you store a lot of energy in a small space, you've got to be very cognizant of the controls that you have to put in place so that energy doesn't get out when you don't want it to," said Apt.
EPP/CMUAfrica's Paulina Jaramillo and Nathan Williams were recently awarded funding from the Rockefeller Foundation as part of the Electricity Growth and Use In Developing Economies (e-GUIDE) initiative. e-GUIDE is a $3.8 million, multi-institution grant supporting research using data science to understand the energy issues facing energy-poor, developing economies, while also searching for potential solutions. One area CMU hopes to make a mark is better understanding the co-benefits of electrification on human development and agriculture. "Opportunities for coordinated energy-agriculture investments," said Jaramillo, could "simultaneously increase the efficiency of the agricultural supply chain, increase revenues for electricity utilities in dire need of sustainable business models, and support development and human well-being."
There are many places in the developing world that lack connectivity to the electricity grid. Even places that are connected can be subject to outages and routine load-shedding that interrupts regular electricity use, hampering development. Co-authoring a piece for the Brookings Institute, EPP/CMU-Africa's Nathan Williams argues that microgrids may provide a possible solution for providing more dependable electrification for rural communities that currently lack reliable access. Williams, along with EPP/CMU-Africa's Paulina Jaramillo, is part of a recently-funded grant from the Rockefeller Foundation that aims to answer questions related to the feasibility of microgrids, and other questions related to electrification in rural Africa.
Andrew Gellman, co-director of the Carnegie Mellon University Wilton E. Scott Institute for Energy Innovation and Lord Professor of Chemical Engineering, was recently selected to hold an International Guest Chair as part of the Energy and Environment Solutions (E2S) Initative at the University of Pau and the Pays de l'Ardour (UPPA) in France. You can read more on the Scott Institute for Energy Innovation's webpage.