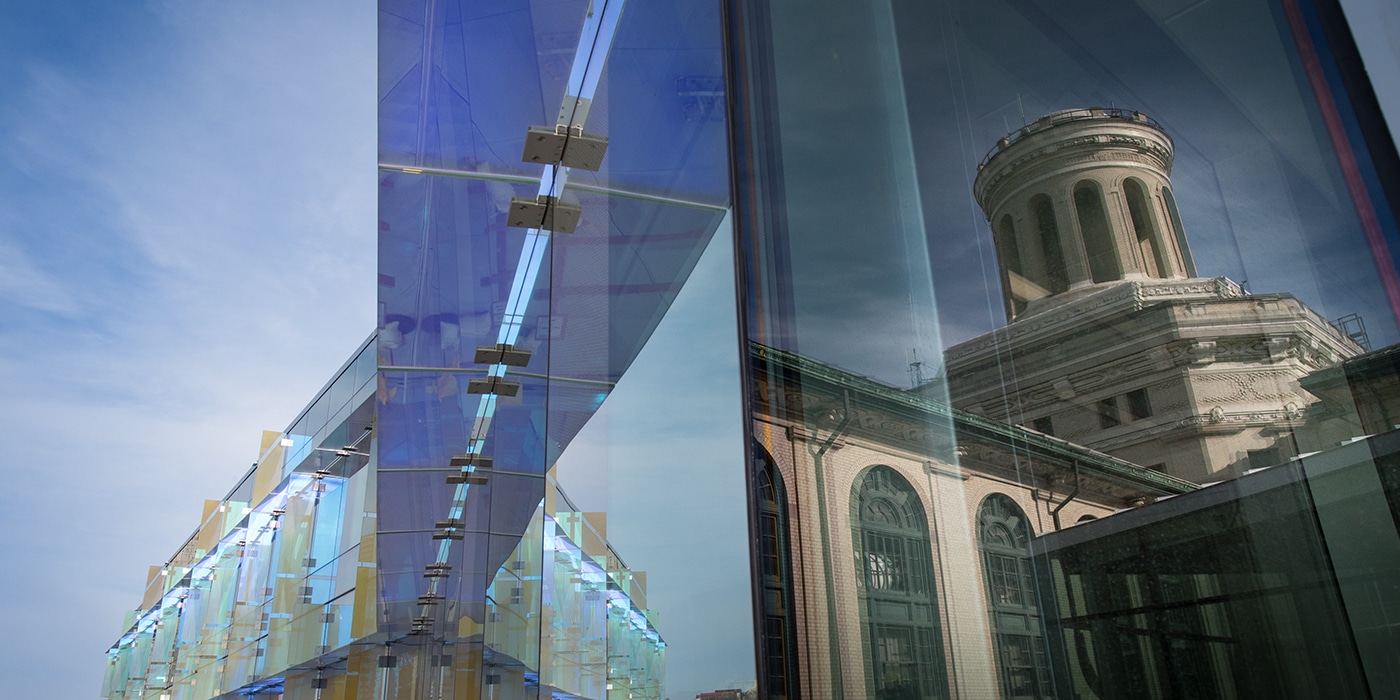 January 08, 2019
January News Briefs
Alumnus Anand Krishnan Prakash Publishes Third Paper
Anand Krishnan Prakash has co-authored three research articles, one as an EST&P student and two since graduating in Dec. 2017.
"My work with Professor Marculescu deals more with energy efficient neural networks, as opposed to energy efficiency in buildings (which is what I work on now and which is what the other two papers are about)," said Anand. "We conducted this research when I was exploring what areas to focus on and I thank the EST&P program for giving me the opportunity to explore. This is one of the main reasons why the three-semester program was very beneficial for me—it gave me time to make mistakes and explore, find what I wanted to pursue, and make mistakes in the process."
Meet Our New Ambassadors
The EST&P program's newest ambassadors are Athanasios (Nassos) Terzakis from Greece and Daksha Bopanna from India. Both students are working towards their EST&P Applied Studies degree and have taken up the ECE concentration. They are the fourth set of ambassadors for the program and help promote EST&P both on and off campus. Terzakis and Bopanna also assist with prospective student recruiting, generating and writing content for various audiences and help with events.
The Ambassador Program launched when EST&P had service scholarships, and some of those were in service to the program. Former students Rashaan Keeton and Phi Nguyen set the stage for what the position looks like today. Additional alumni who served the program include Richa Khosla (MS'14), Saakshi Gupta (MS'15) and Evelyn Fairman (MS'15).
As time went on, duties were refined and an application process for the position was formulated (which has evolved to now include interviews!). Varun Deshpande was the first official EST&P Ambassador, and set a high bar for expectations. Recent graduates Ashwin Balaji, Coral Keller, Kojo Quaye, Kanchan Upadhyay, Ankit Kalanki and Pragya Chauhan also served as ambassadors in the semesters that followed. Each set of ambassadors has tried something new, added to and expanded the range of support—making them a key asset to the EST&P program.
Get Involved!
There are multiple ways alumni can continue to engage with the EST&P program. These include becoming a mentor, recruiter or speaker—among other opportunities.
Alumni Mentoring is an informal process. If you are interested in mentoring a current EST&P student, please email us telling us what type of topics you are willing to discuss, and your general areas of technical expertise. Current EST&P students often seek advice about topics and courses to take, the job outlook in various sectors of energy and professional development. 
Alumni have returned to campus to recruit at job fairs, sent us emails about openings in their companies, and have held information sessions (which could also be done virtually!). Recent graduates Kojo Quaye and Isabella Solari participated in an internship panel in October. Kojo also conducted an informal information session on what it is like to be an energy consultant.
We are also so grateful to have our alumni serve as keynote speakers at the EST&P Diploma Ceremony at the end of the spring semester. Our alumni are so generous with their time and wisdom, and our new graduates enjoy hearing from those who were "in their shoes" not too many years before!
Dhruv Bhatnagar (MS'14) was the first ceremony speaker for the May 2014 graduates. In the following years, speakers included Bryan Lewis (MS'14), Jessica Lyman (MS'12), Pranav Chopra (MS'11), and Rashaan Keeton (MS'12).
The keynotes focus on current issues and the future of the field in energy, the alumnus' career path, and what they are working on now. The speeches teach the graduates about the opportunities and challenges in the field, excite them and give them hope about their next journey. We are looking forward to hearing from Janak Gahlot (MS'14) in May 2019!
Along with these wonderful opportunities, you can make a gift to the EST&P program. Your contributions further strengthen our ability to train the next generation of engineers and technical managers to produce effective solutions to energy problems.