June 05, 2018
EST&P Graduates Eighth Class & First with Applied Studies Degree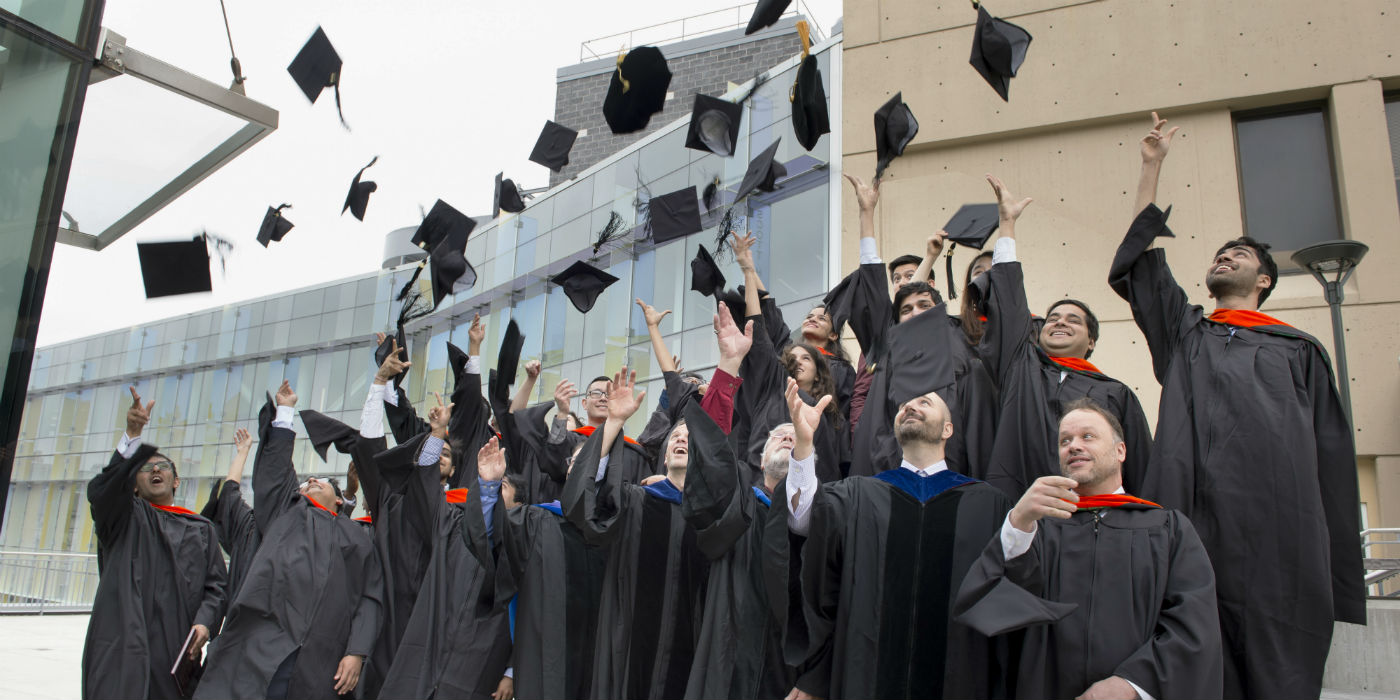 The EST&P master's program celebrated the graduation of 30 students on May 20, 2018, including those from its first class with the Applied Studies degree. At the diploma ceremony, both the December 2017 and the May 2018 graduates received their M.S. in Energy Science, Technology and Policy or their M.S. in Energy Science, Technology and Policy-Applied Studies from the College of Engineering of Carnegie Mellon University. They join a network of over 150 EST&P alumni and over 100,000 CMU alumni from around the world.
Over 90 attendees, including graduates, family, friends, and EST&P core faculty, attended the breakfast reception and ceremony in the Marquis Conference Room of Scott Hall, home to EST&P.
Rashaan Keeton (M.S. '12), an EST&P alumnus, delivered the keynote speech at the ceremony. Rashaan is an energy engineer at FirstFuel Software where he audits buildings, delivers audit results to building owners, and develops products to help electric utilities reach their sustainability goals. After reminiscing fondly of his time in Pittsburgh and in the EST&P program, Rashaan encouraged graduates to persevere toward their goals, using his own career path as an example. He then described to the EST&P graduates a future consisting of strategic electrification alongside energy efficiency and distributed energy resources, a vision he described as an optimistic path towards decarbonization.  He wished the Class of 2018 well, and he was excited for what the future holds for the EST&P graduates.
Several awards and certificates were given to graduates to acknowledge their achievements:
Outstanding Service Award –

Ashwin Balaji
Project Excellence Award – Yoolhee Kim
Academic Excellence Award  - Ankit Kalanki & Kanchan Upadhyay
Course Assistant Award – Yash Kumar

A certificate of appreciation was given to Ashwin Balaji, the elected GSA Representative for 2017-2018.
Photographs from the event are available on ShutterFly.
Congratulations to all of the 2018 EST&P graduates!