March 03, 2016
Carnegie Mellon to host inagural Energy Week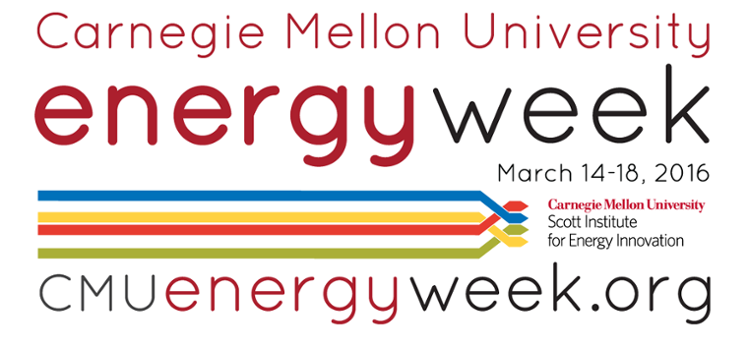 Carnegie Mellon Energy Week | March 14 - 18, 2016

Scott Institute Hosts Powerful Lineup at Carnegie Mellon University's campus in Pittsburgh, PA
With great power comes great responsibility. Such is the case with the Scott Institute for Energy Innovation, where 100 experts are working to tackle one of the biggest challenges today - making energy more efficient, affordable and sustainable.

To showcase its work, Carnegie Mellon's Scott Institute for Energy Innovation invites members of the public, students, industry, non-governmental organizations, and foundations to attend our inaugural Energy Week, March 14-18, 2016 in the Cohon University Center.

Each day has a theme: Research, Policy, Innovation, Education (including an Energy Tech Expo) and Field Trips!.

"We are combining research, tech, policy, student competitions and even the arts for what we hope will be a lively event," said Scott Institute Associate Director Deb Stine. 

Find out more in the Piper.
register at www.cmuenergyweek.org >>
EST&P master's program is an educational initiative of the Scott Institute for Energy Innovation.