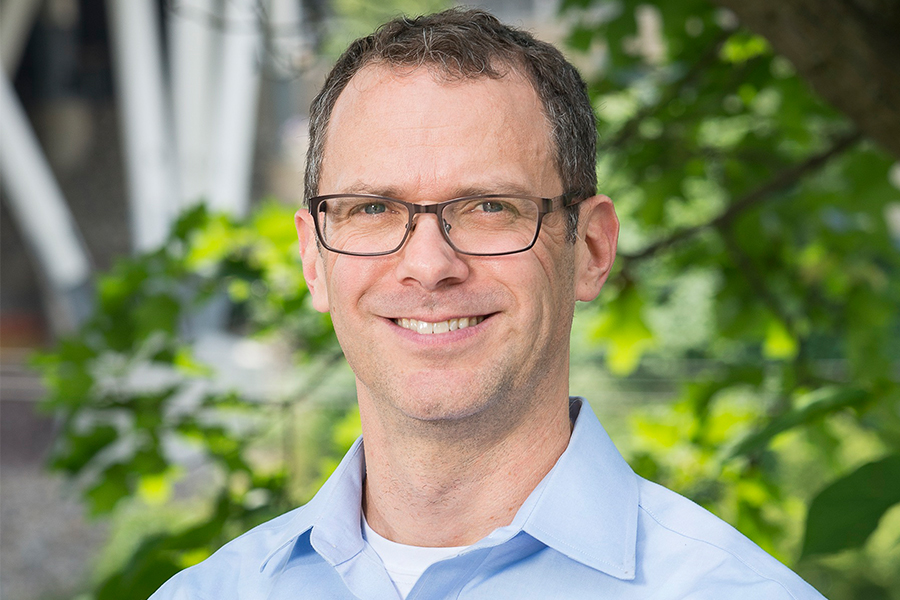 Director's Letter
The need for new technical and policy-based solutions to address the world's energy challenges is unwavering. By 2050, the projected annual global energy demand will be nearly twice that experienced now (BP Energy Outlook, 2017), and these needs will grow much faster in regions with developing economies. To meet these demands, we will be altering the environment at an alarming pace—often by any means necessary. It is critical to develop and implement new energy technology solutions and there must be policies that encourage these new solutions and markets that grow around them. 
At Carnegie Mellon University, faculty, students, researchers and alumni who work in energy-related fields take these challenges to heart, and the Wilton E. Scott Institute for Energy Innovation strives to make the most of what Carnegie Mellon has to offer. CMU has made a name for itself by engaging with important problems that require multi-disciplinary solutions; we forge collaborative teams and create revolutionary solutions that are unexpected and groundbreaking. In our first annual report, we highlight the many energy-related CMU research projects, activities, events and innovations that have occurred in recent years.
In my first 18 months as Director of the Scott Institute, I have interacted with many of our energy researchers, internal and external stakeholders, industry partners, world-class luminaries and policymakers at every level. In doing so, I have come to deeply appreciate the potential CMU holds as an institution to impact related energy fields, and I am galvanized by the determination and passion I see amongst my colleagues. They are inspiring and continue to attack the hardest problems with vigor and purpose.

Thank you for choosing to spend time on our Annual Report. We hope you learn something new about our people, our energy research, Carnegie Mellon and Pittsburgh. We look forward to hearing from you and we hope you'll engage with us on social media, attend one of our distinguished lectures or seminars and support the funding of our critical initiatives.

We are excited about our plans for the year ahead: enabling collaborative research, forming strategic partnerships and developing breakthrough technologies and solutions that will have meaningful global impact.
With Deep Appreciation,

Jay Whitacre
Director, Wilton E. Scott Institute for Energy Innovation 
Trustee Professor in Energy, Materials Science & Engineering and Engineering & Public Policy
Carnegie Mellon University