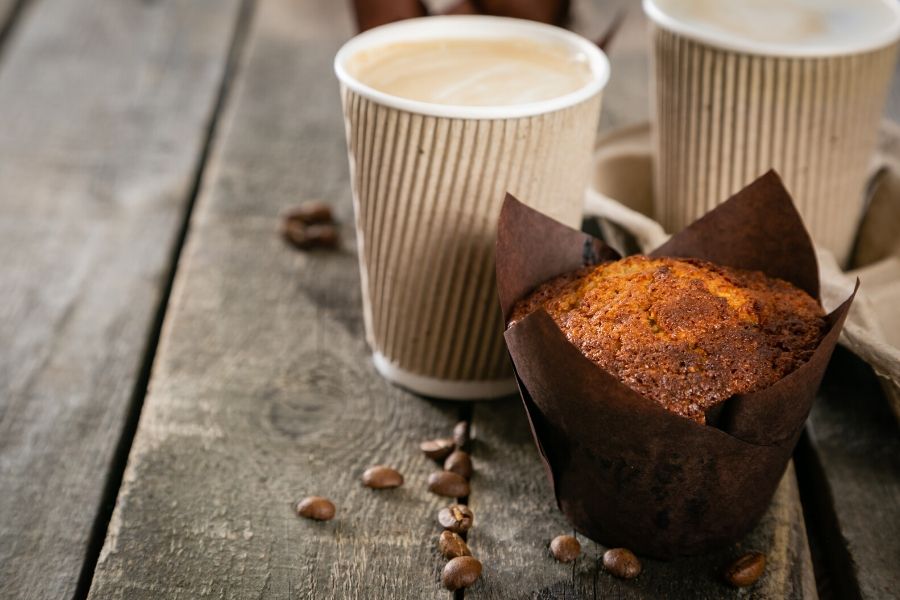 September 29, 2020
Isolation Meal Delivery Service
You can use the isolation meal delivery service if you have been instructed by University Health Services to Isolate/Self-Isolate.
If you can't find the information you are looking for here, please email us.
Isolation Meal Delivery Service
Who can use this delivery service?
Any student living in on-campus housing, with or without a meal plan, who is instructed by University Health Services to isolate/self-isolate.
How can I place a food order?
Meal Delivery Upon Arrival
Use the Isolation House Meal Delivery Guide [pdf] to identify how to order a meal on the day and time you are admitted into isolation housing. This guide is in place to provide meals when you are first admitted and before you register for CaterTrax for the following day.
Advanced Ordering through CaterTrax
Place your order through the CaterTrax online ordering platform by 5 p.m. the day before, using the student menu. All meals are served cold in microwave-safe containers to be reheated at your residence hall, if desired. You will need to set up a CaterTrax account before placing your first order. Learn more about setting up a CaterTrax account here.
Ordering Schedule
Sunday for Monday
Monday for Tuesday
Tuesday for Wednesday
Wednesday for Thursday
Thursday for Friday
Friday for Saturday and Sunday
How is payment handled?
When placing your order, you will be prompted to enter your 81 number from your student ID. If you have a meal plan and/or a declining balance, the catering office will deduct the appropriate number of meal blocks, FLEX or DineXtra each day. If you do not have a meal plan, the cost of the meals will be charged to your student account.
When will my food be delivered?
Your order will be delivered to your door between 11 a.m. and 2 p.m., which will include your lunch and dinner meals, and breakfast for the next day. When you hear the knock, please wait 5 minutes before opening your door to bring your food into the room.
There is no Sunday delivery. How will I get food on Sundays?
You will receive Sunday meals with the Saturday meal delivery.
How do I get a meal when I first move into my room?
Review the full Isolation Meal Delivery Guide [pdf]


The day of the admission will determine which form below you will fill out for your day of meals. Click below for the appropriate form. After completing and receiving a confirmation email, your order will be delivered within the next two hours. These forms are active from 11a.m. – 5 p.m. seven days a week.
If you are admitted after 5 p.m., pantry items in your residence room will be available. Your room is stocked with essential supplies, food, drinks and snacks to ensure you have basic-need items. Admitted after 5 p.m.? Please fill out the appropriate form for your next day's meals.
 To order meals for the next day (and moving forward), please register an account on CaterTrax.
 Comments, questions or concerns? Please text (412) 906-4447.
How will you handle special dining needs (vegetarian/vegan, food allergies or intolerances, kosher or Halal meals)?
A vegetarian option will be available at every mealtime. If you have food allergies or intolerances or require a vegan, kosher or Halal meal, please use the special instructions box to describe your dining needs. A Chartwells manager will reach out to you if they have any questions.
Who do I contact if I have questions about my order?
If you have any questions about your order, please contact Chartwells by texting at 412-906-4447.
Can I opt to order food from a local food delivery service?
In order to protect the health and safety of the community, no outside food can be delivered to buildings dedicated to isolation housing.
Health Care Tips
Wash your hands often with soap and hot water for 20 seconds, and make sure you wash your thumbs, wrists and in-between your fingers. This is the best defense against the spread of all viruses.
Stay home when you are ill. A day or two of rest will assure quicker recovery and decrease the spread of infectious illness on campus.
Cover your cough/sneeze with a tissue or the crook of your arm, and then promptly wash your hands or use hand sanitizer if soap and water is not available.
Get plenty of rest/sleep.
Get the seasonal flu vaccine. Though not protective against coronavirus, the seasonal vaccine may prevent against flu, which is circulating on campus and is known to cause possible severe respiratory illness.